Christina Katz Bio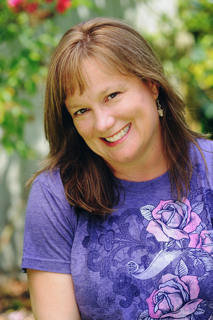 Christina Katz, also known as The Writer Mama and The Prosperous Writer, is the author of three books from Writer's Digest: The Writer's Workout, Get Known Before the Book Deal, and Writer Mama.
A champion of mom writers while also maintaining her own prolific career, Christina offers writing career tips and parenting advice in national, regional, and online publications. Christina has been a "gentle taskmaster" to thousands of writers over the past decade. Her students go from unpublished to published, build professional writing career skills, and increase their creative confidence by working with her intensively over the years.
A platform development pioneer, Christina's work as an expert, coach, and trainer has helped establish the concept in the minds of millions of writers, who now rely on their platforms to support their livelihoods.
Christina has helped midwife many profitable micro-publications into existence for her long-time students. The most successful of these have earned thousands of dollars for their author-owners. The future looks bright for future sales and additional projects for these or any hard-working writers who follow Christina's micro-publishing advice.
Christina holds an MFA in creative writing from Columbia College Chicago and a BA in English from Dartmouth College. She was among the first to say that academic programs that train writers should also include platform training, and today most MFA programs for writers do.
A popular speaker on creative career growth, platform development, and micro-publishing, Christina keynotes for writing conferences, literary events, MFA writing programs, and libraries. Her work has been featured and quoted on television, on radio, in newspapers, in magazines, in books, and online over the past decade.
Coaching with Christina is available in direct and indirect forms for writers working from home, on the road, or abroad. Christina lives near Wilsonville, Oregon with her multi-talented husband, her delightful daughter, and far too many pets.
Learn more by clicking around http://christinakatz.com, by subscribing to The Prosperous Writer e-zine, and by following Christina's blog and social media channels.
Christina has become widely respected for her work in these areas:
Micro-publishing your way to a traditional book deal
Author platform development from start to expert
Finding and focusing on your writing specialties
Strategies for writing and selling for traditional publication and beyond
Establishing and deepening multiple income streams
Creative productivity & prosperous self-care
Mom writer training
Work/life balance in the Internet age
Words that describe Christina are:
Writing coach
Author coach
Writer coach
Creativity coach
Prosperity coach
Creative career coach
Sell your content coach
Specializing coach
Platform development coach
Micro-publishing coach
Become your own publishing imprint coach
• • •
Christina's traditionally published works are represented by Rita Rosenkranz of Rita Rosenkranz Literary Agency.
Book editors she has worked with include Jane Friedman, Michelle Ehrhard & Melissa Wuske.
For book cover designers, please see the "Books" page.
Hear what her students have to say here.
Contact Christina here.