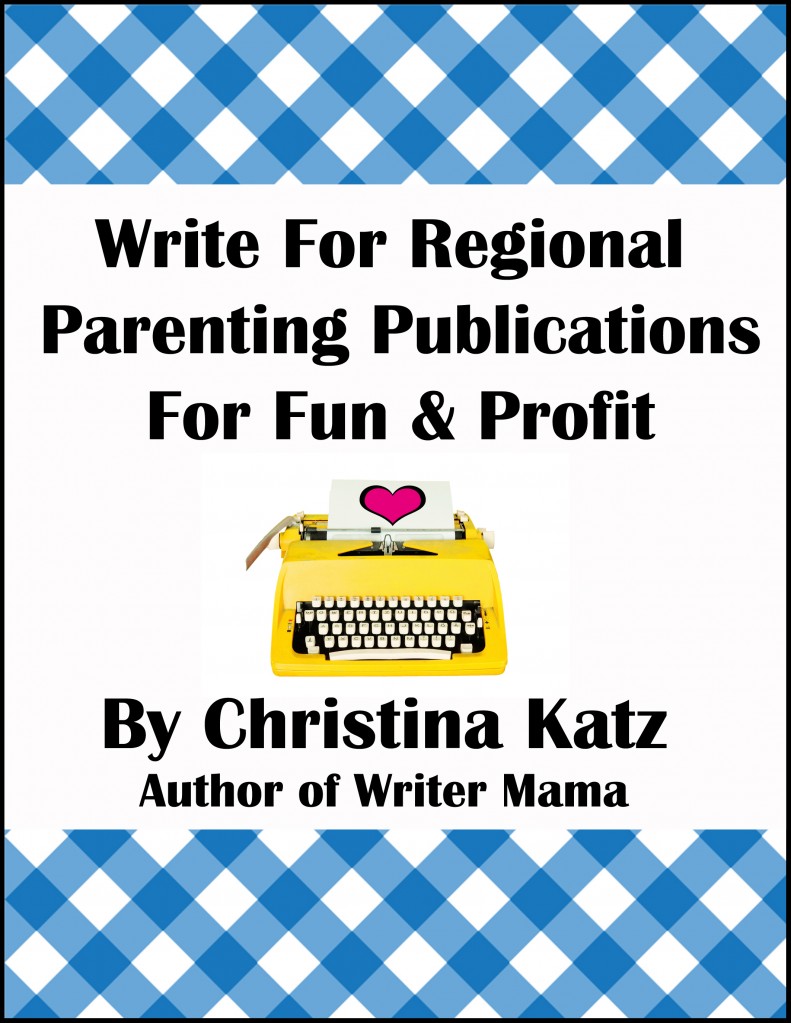 Mom writers can benefit from excellent quality resources that cut through the chit-chat and help us achieve our goals sooner rather than later.
That's why I have rounded up all of my offerings that can make the huge difference in the day-to-day experience of a mom writer who would like to become a published mom writer.
Books/Ebooks
Writer Mama, How To Raise A Writing Career Alongside Your Kids (Writer's Digest Books) Learn More (contact me about signed copies)
Write For Regional Parenting Publications For Fun & Profit Learn More
Writing Prompts For Seasonal Stories, 4-Ebook Bundle Learn More
Online Courses:
The Art Of Short Article Writing For Nonfiction Writers Learn More
Become An Article Idea Factory & Prosper Professionally Learn More
The Art Of Selling Articles Like A Seasoned Pro Learn More
Power Up Your Platform Like A Pro & Become Better Known Now Learn More
Writer Platform Success: Discover Strengths & Grow Confident Learn More
Build A Better Bio To Market Yourself Easily Day Or Night Learn More
The Habits Of Successful Mom Writers Audio Download (37-minute pep talk) Learn More
Need specific support? Learn about phone consults Learn More
Writing For Pleasure Resources:
Creative Knowing, 50 Self-reflection Questions For Women Learn More
The Art of Making Time for Yourself, A Collection of Advice For Moms Learn More
Please note: all of my paid resources are for personal, individual use only. Let me know if you see anyone sharing or distributing my products in an inappropriate manner.
I am a veteran journalist, author and coach with over a decade and a half of experience and a wealth of techniques to share. I am focused on making the world a saner, more expressive place. I help folks become more creative for personal enjoyment, professional development and transformational growth. Whether you are a professional creative or hope to become one some day, I can help you embrace your personal strengths, explore your creative possibilities, and evolve incrementally into your most inspiring self. If you are ready to achieve creative consistency in your life and career, email me about monthly coaching calls. To learn more about increasing your creative confidence, please check out my online school. Stay tuned for ways to save money by becoming a Beta User for my next new course by subscribing to The Prosperous Creative. And don't forget to get these blog posts delivered to your inbox, so you never miss a post. If you appreciate my work—school, products, blog and social media posts—you are welcome to make a contribution of any size at any time. Thank you for your support!
Save
Save
Save
Save
Save
Save
Like this post? Subscribe to my Feed!