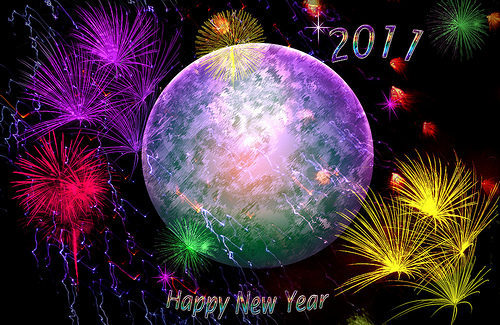 Happy New Year, writers!
One thing I always like to do at the end of each year is reflect on all that I have accomplished in the past year, before I move on to the next.
This is what I have accomplished in one year with twelve years of momentum leading up to this year. If it was my first year in business, obviously the results would look a lot different.
I worked hard in 2011; therefore I accomplished a lot. And the results are either visible or about to become visible, which is a good feeling. So here goes…
I finished a book that was almost two years in the making and is now published. I think you know which book I am talking about at this point. I set out to create a portable supportive and encouraging context for any writer, and I am pleased to have accomplished that goal. Batteries or no batteries required!
I wrote a self-study course, "Build Your Author Platform," which was originally sold by Writer's Digest but as of January 1, 2012 will be available for purchase on my website in PDF workbook format. The workbook is a companion to Get Known Before the Book Deal (Writer's Digest 2008). More info coming January 1st. Newsletter subscribers have already been notified.
I wrote a new class curriculum, "Micro-publishing for Mom Writers" and taught the class twice. Four students launched ebooks in 2011 and three more will launch them in early 2012. This is one of my most challenging and rewarding classes and it's the perfect finish line for my most advanced students.
I taught thirteen six-week classes in 2011 and facilitated 6 dream team groups over five months each. I am not the only one who kicked butt in 2011. My students also kicked butt. Many of the got published for the first time ever, broke into national publications, or began writing regularly for the nationals. Platform-building students got on TV, built or upgraded blogs and websites, self-published unique, saleable products, landed speaking gigs, increased their visibility, productivity and profitability, started conversations with highly coveted agents, and just generally rocked. (Prospective students can check out the four classes I am offering in January here.) Dream Teams are for former students only.)
I had an original feature published in Writer's Digest magazine. You can now read, "50 Simple Ways To Build Your Platform in Five Minutes A Day" online at WritersDigest.com. Here's what one Writer's Digest magazine reader said about it:
I just read the March/April 2011 issue and am compelled to send my gratitude to Christina Katz. Her article "50 Simple Ways to Build Your Platform in 5 Minutes a Day" was so specific and helpful, I was moved to act right away. She saved me hours of research in a field that is pretty foreign to me.  ~ Karen Ashley, July/August 2011 Writer's Digest ReaderMail
I set up a writing conference/event tour to spread the word about my new book. I will be a presenter and panel moderator at the January 2012 Writer's Digest Conference in New York City. I will be the lunch speaker at an intimate Portland, Oregon mini-conference hosted by Jessica Morrell that is called, Making It In Tough & Changing Times. Space is limited, register early! I will also be the keynote speaker at two conference in April, Missouri Writer's Guild in St. Louis and Mad Anthony in Hamilton, Ohio. Invitations continue to roll in.
I granted eight scholarships at $275 each to eight mom writers. That's a total value of $2,200 in scholarships that I gave in just 2011 alone. I've given thousands of dollars in scholarships to worthy writers since 2006. And I feel good about each and every one of them!
I wrote more parenting articles than I have since I became an author. I enjoyed every second of the process, and the personal satisfaction reminded me why I became a writing teacher–because writing for publication is so rewarding in and of itself. And every article you write can pay off in both the short run and the long run. Want to see an example? Here's a good one for the New Year…Ten Tidy Reasons To Get Cleaning Help in Durham Parent.
I got a bunch of reprints published. There is nothing I love more than seeing my hard work pay off more than once. Some reprints were offered by me, others got reprinted on their own (surprise checks!). Some were from books, others were from past articles. All were reasons to celebrate! Cupcakes for everyone! (That's how I celebrate.)
I finished off season four of The Northwest Author Series and did the programming for and launched season five. This season kicked off with a bang with The Oregonian's Jeff Baker, novelist Emily Chenoweth, and myself. And wait until you see the second half: Karen Karbo? Bill Johnson? Pamela Hill Smith? Kevin Sampsell? Heather Vogel Frederick? It's going to rock! In Wilsonville, Oregon no less. At our awesome library.
I updated my website. This is something that I worked on, on and off, all year long. New features include a permanent home for the 236 Movies About Writers and the Writing Life list that I created with my husband in 2010. And a permanent home for a list of Books By Women Writers For High School Students that I created this year. I also have a Clips page, a Credits page, and a Thank You page that help me keep up with myself, in addition to the usual suspects: classes, dream teams, and scholarships.
I did a Beta-test of Creative Rx with Christina Katz and learned a ton. So of course I had to change the name. Now I'm calling it: The Prosperous Creative Affirmation Intensive. I cannot wait to launch this empowering affirmation intensive tool on January 1, 2012. More info coming soon. If you are a subscriber, you already got it.
I revived my old book giveaway as "The Writer Mama Every Day In May Book Giveaway." I enjoy doing this annual event as a way to celebrate the hard work of other mom writers during Mother's Day month. And yes! I will definitely be doing it again in May 2012. Please email me at christina at christina katz dot com if you are interested in participating.
I presented at one conference in 2011, The Associated Writers & Writing Programs Conference and spoke at one writer's event, The Terroir Writer's Festival in McMinnville. I knew I would be busy with so many other things, so I kept my 2011 presenting schedule to a minimum. And it feels like that was the right choice for 2011. But in 2012, I will be moderating another panel at AWP and a whole lot more. Please contact me if you are interested in hiring me to speak or present at your event.
I was interviewed a bunch of times. Here's the best of the batch:
I got a couple of grooves back. Namely you will be seeing my column in Willamette Writers again this year (click here to check out WW membership) and I am offering a brand new class to my most advanced students: 60 Ways To Flex Your Content & Prosper In Your Niche. And I have a lot more new offerings coming down the pipe in 2012. Stay tuned!
I started a workout accountability group for writers on Facebook: Writers on the Move. Anyone can join. Even folks who have fallen off the workout wagon and are trying to get back on (like me).
I dropped a few tasks that were not integrated with everything else I do. It's always hard to say no to people and invitations. But I had to on many occasions in 2011 in order to meet my goals. Does this mean I don't like those folks or that I don't care about them or support their work? Of course not. As you can see, I had a lot of commitments in 2011 with a lot more coming in 2012. I say yes to people all the time, but not every time. Busy moms have to learn to say no to what is no longer manageable, in order to say yes to the things what we'd like to manage.
Finally, I put on my publicity hat and worked with my publisher to make The Writer's Workout a book readers could not refuse and so far, they love it! I created an attitude-adjusting inspirational poster to go with the book. I helped my publicist and editor package up this awesome, downloadable excerpt on Scribd. I created an online media page. I sent out review copies. I solicited blurbs and reviews of the book. I did a little launch-time blog tour. And I've invited book buyers to come participate in a FREE, one day "Flash Class" right here on Tuesday, January 10th. There is still a lot to do to get the word out, but I plan to enjoy every step of the process. Thanks for sharing your enthusiasm for the book, too!
Okay, I think that pretty much covers the highlights of my year. If I have overlooked anything, I apologize. And now it's your turn, I hope!
Can you make a list like this with all of your most satisfying accomplishments from 2011?
If you do, I guarantee you will learn a ton, as I did, in the process. It's also great to relive all of those satisfying moments from 2011.
After we have assessed what we've reaped, we can better see how we can sow better next time. Share your results on your blog or in your ezine, if you like. Or keep them private. It's up to you.
Keep in mind how long you've been at it before you judge your results. As I said at the start, I've been working steadily for twelve years, not including the years I invested in college and graduate school education. Regardless of what or how much you have accomplished, I hope you will pat yourself on the back for all of your hard work in 2011.
2012 will be here soon! Now is the time to take a moment to feel grateful for the work that we have been privileged to enjoy in 2011.
Thank you, 2011!
And welcome, 2012!
Like this post? Subscribe to my Feed!