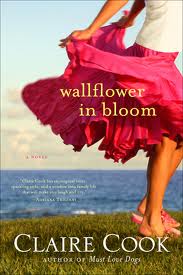 And the winner of Wallflower in Bloom by Claire Cook is…
Diane!
She was chosen by Random Number Generator after I removed comments less than 50 words (please don't make me do that any more, it's no fun!). Late responses were also not included in the drawing. (But I left them there. Feel free to answer the questions late, if you like, just for the sake of answering.)
Diane's response was:
If I could become rich and famous for writing one thing only it would be a children's book that made children and their parents, grandparents and anyone who read the book with them laugh.  It would be a story that gave readers some happy moments to remember and treasure no matter what their real lives were like.  I would want the characters to be memorable like E.B. White's Wilbur and Charlotte.
Congratulations, Diane!!!
If you missed the drawing for Wallflower in Bloom by Claire Cook, you can read all about it here.
Important, winners: I need you to send me an e-mail with your mailing address so that I can send it on to the author and she can send you your signed book! Please include a phone number, as well.
Please send your address in an e-mail to "christina at christina katz dot com."
Please put "Book Winner" in the subject line.
And thank you for supporting Claire Cook's new book, Wallflower in Bloom!
Thanks for participating. This is just day one of The Writer Mama Every Day In May Book Giveaway. We have 30 more days and winners to go! I hope you will spread the word. 🙂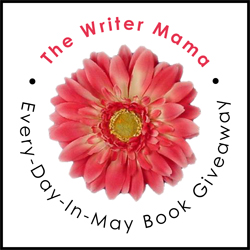 Like this post? Subscribe to my Feed!