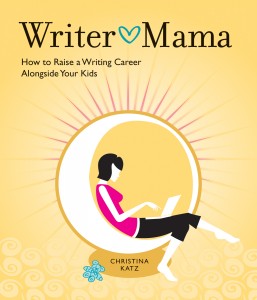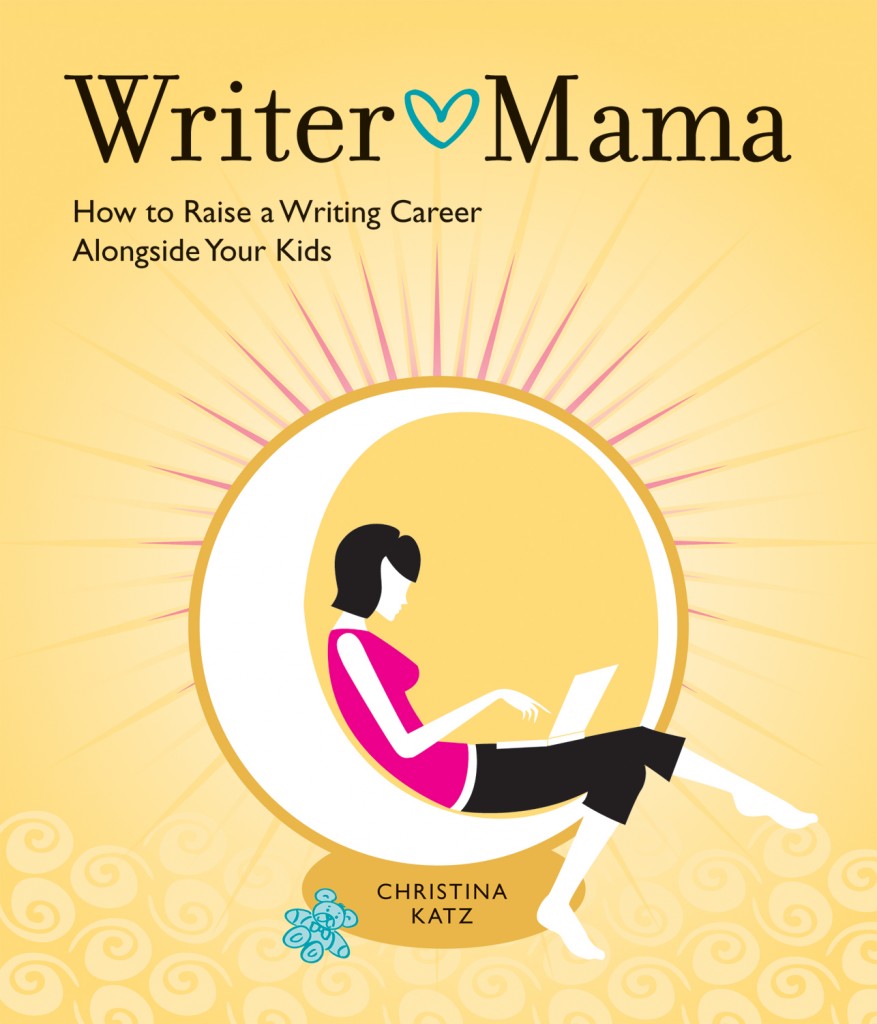 Happy Mother's Day!
I am happy to give away one copy of Writer Mama for every ten moms who comment. You may only comment one time.
So 10 comments = 1 book winner. 20 comments = 2 book winners. Etc.
It's kind of hard to introduce myself. So I think I will just thank folks. 🙂
Thank you to all of you who have supported Writer Mama and Author Mama. I have appreciated every single kind remark, book review, and referral.
Also thanks to everyone who has taken the two classes that were inspired by Writer Mama, Writing & Publishing The Short Stuff and Pitching Practice.
Writer Mama has really been a powerful seed in my writing career. It has lead to so many opportunities and opened the doors to meeting thousands of people over the years.
I continue to be grateful to the people who were instrumental in the production of Writer Mama: Jane Friedman, Michelle Erhardt, and Claudean Wheeler.
Writer Mama lead naturally to the topic of platform development, which brought Get Known Before the Book Deal. It also lead naturally to the topic of how to navigate these complicated times in publishing, which brought The Writer's Workout.
I'm really proud of all of my writing (except that one embarrassing piece that was published in grad school). But Writer Mama will probably always hold a special place in my heart, as will writer mamas everywhere, whether new moms or moms of tweens (like me now), teens, and grown-up kids.
So without further ado…I get to play too.
About Christina Katz
Christina Katz, The Writer Mama, is the author of three books from Writer's Digest: The Writer's Workout, Get Known Before the Book Deal, and Writer Mama. Her writing career tips and parenting advice appear regularly in national, regional, and online publications. A "gentle taskmaster" over the past decade to hundreds of writers, Christina's students go from unpublished to published, build professional writing career skills, and increase their creative confidence over time. She holds an MFA in creative writing from Columbia College Chicago and a BA in English from Dartmouth College. A popular speaker on creative career growth, Christina presents for writing conferences, literary events, MFA writing programs, and libraries. She is the creator and host of the Northwest Author Series in Wilsonville, Oregon, where she lives with her husband, her daughter, and far too many pets. Learn more at ChristinaKatz.com.
About Writer Mama, How To Raise A Writing Career Alongside Your Kids
Children change your life, but they don't necessarily have to end your career!
As a mom, you want to spend as much time with your children as possible. But you'd also like to make some money doing something you enjoy. How do you get the best of both worlds? Writer Mama by experienced freelancer Christina Katz tells you how. You can start a stay-at-home freelance writing career tailored to fit your family and lifestyle.

Writer Mama will answer all your questions about how to get started, in realistic, easy-to-follow steps. While conversational and easy-to-read, this book also does a lot of hard work for you. It gives you practical advice and exercises that help you get started in a matter of weeks. You'll get tips on how to:
begin with the easiest routes to publication for moms
network with other writer mamas, editors, and agents
write cover letters and queries
choose your own writing specialty
create a web presence
set up a home office
make time for yourself, your kids, and your writing
You'll love the short chapters, sidebars, and exercises that let you get the information you need in small doses that fit into your busy schedule. Plus this book was written to grow with you. Once you master the skills of being an article writer, it teaches you how to pitch a nonfiction book idea and explore other areas of writing.
So if you want to get started writing for publication, let writer mama Christina Katz help. If she and countless other moms can do it, so can you!
About Author Mama
Have you ever considered writing a nonfiction book?
Have you ever wondered if you have what it takes to become a published author?
What would the process be like?
What are the steps?
What do publishers do for authors?
How long would it take from start to finish?
Can you make any decent money?
Should you self-publish or traditionally publish?
Now you can find out the answers to these questions and more when you order a copy of my new e-book, Author Mama, right here.
In Author Mama, I share my personal experience walking through the traditional book-deal process and book-writing experience and offer tips along the way, addressing common myths and challenging writers to get ready for the marathon that is writing a book.
The Very Short Interview
When did you know for sure that you were a writer and that writing would be a major energy focus in your life?
Starting around age ten, I was a poetry writer, a letter writer, and a journaler. I still have my very first poem, "The Girl With A Curl." Please note the excellent use of rhyme. My mother was my first audience. She cracked up upon reading my poem and she was not prone to just bursting into delighted laughter like that, so it made a big impression. Needless to say, I was hooked. And I still am. It doesn't really matter what I'm writing. I love to write anything.
Who has always been behind your writing career and who helped pull you up the ladder of success?
The support of my husband, Jason, has been instrumental to my writing career. Prior to meeting and marrying him (we got engaged after six weeks and married six months later), I had done a lot of foundational work. I'd been an English major and gone to graduate school in writing. But it wasn't really until I had that person behind me saying, "just go ahead and write," that my writing took on the kind of momentum it takes to build a career. I will always be eternally grateful to him and to my daughter, Samantha. After she was born, I definitely got the internal "this is it" message. If I wasn't taking my writing seriously up until then, I sure as heck was afterwards.
What is the most frequent comment you hear about your book (or books) from readers? Tell us a little story about the response to your work.
I was a little bit surprised at conferences I attended recently at the depth of appreciation that exists for Writer Mama. I've written three books now and you tend to want to focus on your latest, but the response that folks have to Writer Mama tends to be very passionate. Don't get me wrong, Get Known is popular and appreciated too, but in a completely different way. And, naturally, I hope that The Writer's Workout will stand the test of time in the same way my first two books did. But it is very affirming to know that Writer Mama is just as powerful and pertinent to a new mom today as it was in 2007. Very cool indeed.
And Now, Your Turn
Now it's your turn. You remember how this works right?
I ask you a question. You answer in the comments for your chance to win a book each day.
Please just respond once, even if you make a typo.

Answer in the comments in 50-200 words (no less and no more to qualify to win one of today's books). Please read the complete rules at least once!
Thanks for participating in the Writer Mama Every-Day-In-May Book Giveaway! I hope to see you here every day this month. Bring your friends!
It's Mother's Day, so tell us a story about your mom. Connect it to your writing, if there is a connection. Otherwise, you can tell us the qualities you appreciated about your mom.
Ready, set, comment!
Like this post? Subscribe to my Feed!