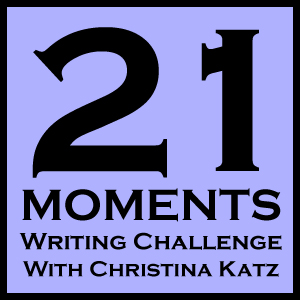 Like writing daily writing prompts?
My 21 Moments Monthly Writing Challenge begins again on Friday, March 1st. And this time there will be three rounds happening at once.
You must complete round one to be eligible for round two. And you must complete round two to be eligible for round three. But it's perfectly fine to take a month or two off in between rounds because the challenge runs nine months a year. So you can jump back in any time.
The challenge will be running all three levels for the next three months, then I'll take two months off and start back up September – November. Then I'll take December off. And then we'll start again in January of 2014.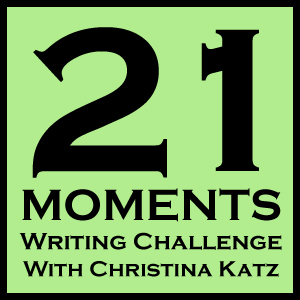 So, what are you waiting for? Join us. This is a great opportunity for writing buddies or writing groups to do something affordable together that will inspire you to improve the quality of your existing writing, as well as inspiring your to write better today and tomorrow.
Not sure if daily writing prompts can benefit your writing process? Check out 21 reasons to take the challenge here.
Here's what folks who have taken the challenge have to say about The 21 Moments Monthly Writing Challenge:
Christina has always affirmed her belief in mastering small forms of writing before taking on bigger projects. 21 Moments is a great place to start, given the smaller word-count and the emphasis on writing every day. Not only can you produce your work piece by piece, but the format also helps you stick to a regular rhythm for long-term success. This exercise helped me formulate pieces of a rough draft for a novel that I have been trying to get together for over a year now!  ~ Kristeen M.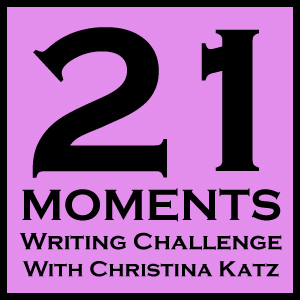 Writing one moment each day required focus, the one element I lack most. This course challenged me and the first few writings were rough. When I finally wrote one solid moment with no rambling, I learned how to reign in my wandering mind. I enjoyed opening my email each morning. Now that the challenge is over, my inbox feels empty. However, I've gained focus and consistency and am applying it each day. I pull a book off my shelf, read a page and write…one moment. Just one. ~ Diane J.
The greatest thing this did for me was get me writing every day; writing every day has always been an area that I struggle with. I told myself that I only had to write for five minutes, but it always ended up being longer.  I used the time to attempt some scenes from a novel I've had floating around in my head for a while. The freedom to just focus on a "moment" was refreshing and prevented me from getting bogged down in details of the bigger picture. ~ Yvonne S.
Like this post? Subscribe to my Feed!