Folks, I have extended this giveaway/goal-sharing opportunity in honor of Snowmaggedon 2014. You now have until Sunday, January 12th at midnight! Thanks for sharing!
Happy New Year, writers!
I asked some of my favorite authors if they would share their 2014 resolutions as part of a week-long e-book giveaway.
And they said yes!
We're giving away a total of 15 e-books to one lucky winner one week from today on Monday, January 13th.
I'll announce the winner here, in this blog.
To enter for a chance to win, simply post your professional resolutions for the New Year in the comments.
Post your comment by midnight, Tuesday, January 7th for your chance to win. Keep it short and sweet like this, and no blatant self-promotion, please. Focus on your mission/goals for changing the world for the better in 2014!
And now, without further ado, let's meet our giveaway authors via their 2014 resolutions.
Cindy Hudson, Family Literacy Expert, Mother-Daughter Book Club Author & Journalist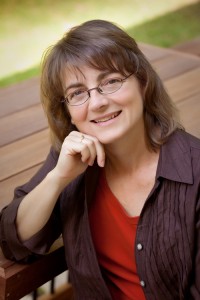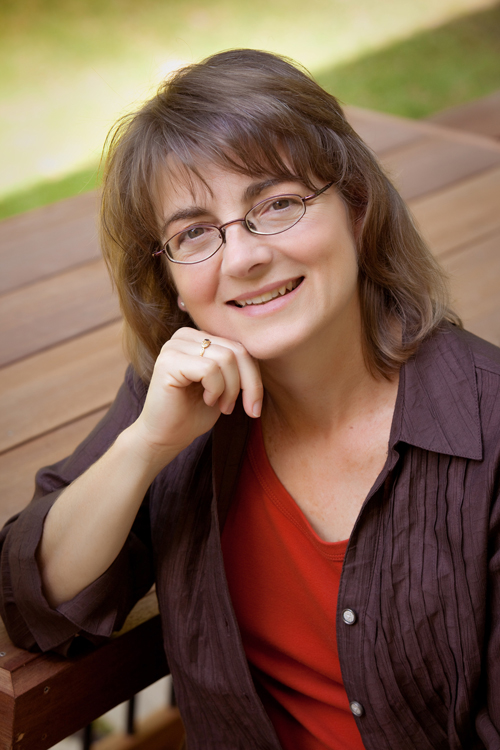 Cindy is giving away a copy of the Mother-Daughter Book Club Meeting Planner Guides, Collections One & Two and the Cultural Explorations Collection Learn More
I will continue to write about family literacy and the multiple ways to achieve it, especially through parent-child book clubs, so that every parent will understand the many benefits that can be gained through reading with their children and have greater access to resources that support their efforts. By the end of the year, I will have an easily accessible collection of e-books, magazine articles and videos for all my readers.
Judy Miller, International Adoption Expert,  and Advocate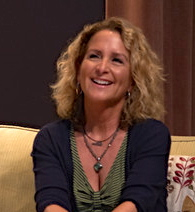 Judy is giving away a copy of What To Expect From Your Adopted Tween Learn More
My mission in 2014 is to continue to write about parenting adopted children, focusing on a broader and deeper examination of the fallout that can occur because of issues inherent to adoption. I will continue to be a resource for adoptive parents and support for adopted persons and birth parents through coaching, teaching, workshops, and appearances at conferences and on radio. I will launch my second book—a healing workbook for adopted adults—in early 2014. I will launch a third book in the second half of 2014.
Krysty Krywko, Hearing Loss Expert and Advocate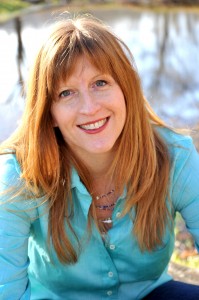 Krysty is giving away a copy of Late-onset Hearing Loss, A Parent's Perspective Learn More
My mission in 2014 is to support and provide information for parents who have chosen the path of listening and spoken language for their children who are deaf or hard of hearing (DHH). My view of working with children who are DHH is that they are part of the mainstream education setting, so it is just as important to get the mainstream ready for them, as it is to get children ready for the mainstream. With this in mind, my mission is also to help classroom educators and administrators understand the strengths that children who are DHH bring to the classroom, as well as the challenges they may face.
In order to support my mission, I will work towards developing my website into a go-to resource for families and educators who are supporting a child who is DHH. Website users will find what they need via my e-books, free informational downloads, and informative resources.
Parents are inundated with information right from the initial diagnosis of their child's hearing loss. It can be an overwhelming task to sort through the emotions of learning about a diagnosis as well as trying to make appropriate decisions as to what therapy is needed. The information found in my e-book and website help parents of newly diagnosed children gain confidence in working with their child's hearing loss.
Malia Jacobson, Sleep Expert, Health Journalist & Author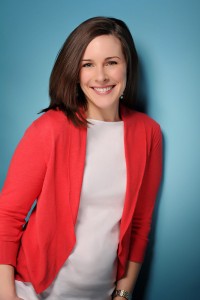 Malia is giving away a copy of Ready, Set, Sleep, 50 Ways To Help Your Child Sleep, So You Can Sleep Too Learn More & Sleep Tight, Every Night, Helping Toddlers & Preschoolers Sleep Well Without Tears, Tricks Or Tirades Learn More
In 2014 I will continue to support parents in building a happy, healthy, well-rested family. I will work hard to provide the latest evidence-based health and parenting information for readers across multiple media platforms. Through national and regional articles, television appearances, speaking engagements, my blog, and personalized sleep coaching, I'll assist families as they work toward their goals of better sleep, better health, and a harmonious, thriving family.
Heidi Smith Luedtke, Ph.D, Detachment Parenting Expert, Psychology Journalist & Author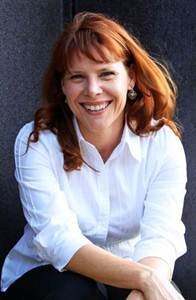 Heidi is giving away a copy of Detachment Parent, 33 Ways To Keep Your Cool When Kids Melt Down Learn More
My mission in 2014 is to help parents uncover the emotional habits that shape their realities. Through a series of how-to articles, readers will learn how to tune in to their feelings, step back in healthy ways, and revise unhelpful beliefs and behaviors. My goal is to offer great insights and specific strategies that profoundly change readers' awareness of themselves and their ability to handle life's toughest personal and parenting challenges. Armed with this practical emotion management wisdom, parents will be empowered to build healthy emotion habits with their children.
Lela Davidson, Award-winning Humorist, Essayist & Author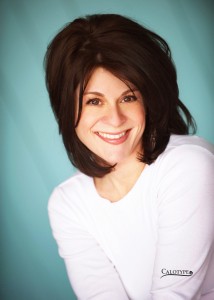 Lela is giving away a copy of Blacklisted From The PTA Learn More & Who Peed On My Yoga Mat? Learn More
In 2014 I will continue to share the strange and ordinary things that make me laugh or cry or create a spreadsheet. Now with new and improved sources of material (ie. co-workers, startup culture, cowboy boots). If you'll have me, I'd love to come talk to your group. From the Junior League to your book club meeting at Carl's Jr., I am happy to oblige. And finally, I'll be scribbling away in notebooks and on MacBooks, collecting the best moments for my next essay collection, coming Spring 2015.
Christa Melnyk Hines, Family Communication Expert, Freelance Journalist & Author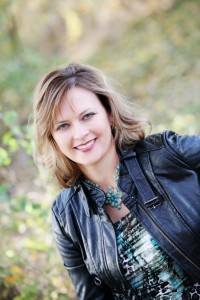 Christa is giving away a copy of Confidently Connected, A Mom's Guide To A Satisfying Social Life Learn More
I am energized and excited about 2014! This year I plan to continue reaching out to moms who create a thriving, balanced social life that supports emotional health. I will continue to expand my portfolio of published articles, my live and online communities, my blog and monthly newsletter. I will continue to inspire healthy communication in family relationships in all of my expert roles, and I look forward to launching a second ebook by the end of 2014.
Lara Krupicka, Bucket List Living Expert, Freelance Journalist & Author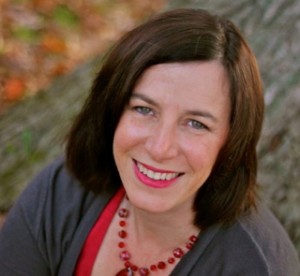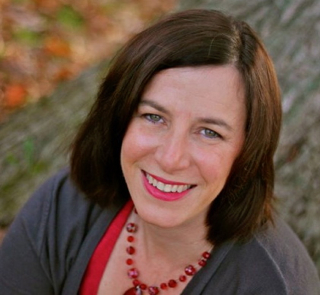 Lara is giving away a copy of Family Bucket Lists, Bring More Fun, Adventure & Camaraderie Into Every Day Learn More
In 2014 I resolve to make more time for completing goals on my family's bucket list (like seeing Blue Man Group) and venturing deeper into interests my kids & I have discovered in the past year. I hope to see more moms than ever embrace the bucket list lifestyle with their families. I plan to create more tools & resources that encourage moms to write down and live out their own bucket lists.
And last but not least, here's my 2014 resolution…
Christina Katz, Micro-publishing Trainer, Nonfiction Writing Career Coach, Platform Development Expert & Journalist

I am giving away a copy of Permission Granted, 45 Reasons To Micro-publish Learn More, a copy of Write For Regional Parenting Publications For Fun & Profit Learn More, and a copy of Discover Your Platform Potential, A Get Known Before The Book Deal Workbook Learn More.
In 2014, I will continue to teach, coach, and train the most highly motivated writers, helping them own their expertise, channel it into written forms, and leverage their best works so they can prosper while growing a satisfying writing career that makes the world a better place for all. I want every writer in the world who wants to micro-publish to know how to proceed and succeed by the end of 2014. Also by the end of the year, the best of my work will be available in a complete library of multi-media forms at ChristinaKatz.com.
Okay, now it's your your turn!
What are your professional 2014 New Year's resolutions?
Please post yours in the comments below for a chance to win.
Keep it short and sweet like this, and no blatant self-promotion, please. Focus on your mission/goals for changing the world for the better in 2014!
And happy New Year!
Like this post? Subscribe to my Feed!