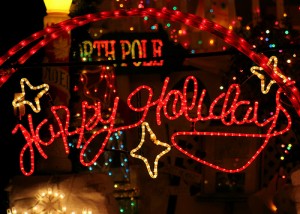 Ho-ho-Hanukkah and merry holidays!
Here's a roundup of all the writerly gifts I could find for the 2009 holiday season:
My list of gifts for the 2009 Holiday Season
Another good idea: Nude writers calendar from Oregon Writer's Colony. I just heard there are only a few left in print. Better hurry!
Here's some book recs from Deb Ng. I just ordered Crush It. I saw Gary V. speak at BEA and he was great. Totally authentic. And I see a couple more books I want here.
Debbie Ridpath Ohi always does a great job with her holiday gift list (and her blog). This year in THREE parts: one & two & three.
In fact, she comes up with such good ideas, let's go back and see what else she recommended in 2008 & 2007. I want that Charlotte's Web bag. 😉
Jane Friedman from Writer's Digest was way ahead of us all. She listed her gifts for writers in October. 😉
For the writer mama in your life, may I recommend my book, classes, and—coming in 2010—writer mama spa retreat (tentatively slated for October, more details in the New Year).
I also recommend gift cards for books, caffeine, office supplies, smelly soapy things, or dinners at a writer's favorite restaurant.
Happy holidays, everyone!
Photo by zizzybaloobah.
Like this post? Subscribe to my Feed!