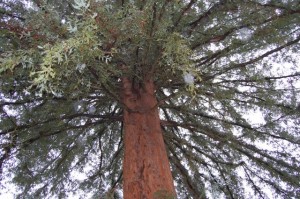 Well, here we are almost third of the way into the year, and I have recently been reminded that I have already accomplished a lot. How about you?
Why not read my list and then post your own in your blog? We will create quite a thunder patting ourselves on the back simultaneously. 🙂
I published my first e-book in beta, sold 109 copies, received a 25% response on requests for feedback, and can't wait to launch the revised version in more formats in May. Thanks so much to everyone who participated!
I've taught two rounds of Writing & Publishing the Short Stuff and have had the highest class completion rate in ages. Writer Mamas are motivated to get published…and that's exactly what's happening. I've given away two class scholarships so far this year (value $250) and tomorrow I'll announce the recipient of the third. (By the way, the next round begins May 12th, more info here.)
I've been enjoying monthly conference calls and ongoing interaction with my former students in three levels of Dream Teams. The second-to-last round of calls are all taking place over the next week and I cannot wait. In the meantime, sign ups for the fall Dream Teams have begun. (They begin in April but some will likely fill by the end of May, more info here.)
Inspired by my students, I've started placing parenting articles again. I'll be sure to keep you posted on the results of those efforts as they happen in May and June. It's been really fun writing some fresh pieces and I can't wait to submit more.
I have been on Twitter for sixteen months and I have 7,755 followers. I am listed 626 times. Now that's regular participation paying off.
I just sent out the seventeenth issue of my weekly e-zine, The Prosperous Writer. I am really enjoying keeping in touch with readers directly on a weekly basis. And I love to read and Tweet the responses folks write to the weekly topics. If you are not subscribed, sign up in the upper-right hand corner of this page. The e-zine is not archived, so you must subscribe to participate.
Judy M. Miller has been my administrative assistant since last May. As we get close to the end of our year of working together, I'm so pleased with what Judy has accomplished. Take a look for yourself and see.
By Monday, I will have attended four writing conferences in four months. And that's about as much as this author mama can handle without throwing her family into complete chaos. (Next time, I'll try to pace it out a little better.)
Also on Monday, I'll turn in the completed book proposal for my third book. I am so excited to work on this project, which is like nothing I've written before. Curious to find out what will happen? Me too. Stay tuned!
We moved in February and we love, love, love our new home, which is an idyllic 1940's cottage right next to the river and the biggest park in town. We are enjoying our yard and garden and, needless to say, our dogs are in heaven.
I can think of a few things in my daily routine that could use improvement. But I think I'll save that for another post.
Now it's your turn! What have you accomplished this year so far?
Like this post? Subscribe to my Feed!