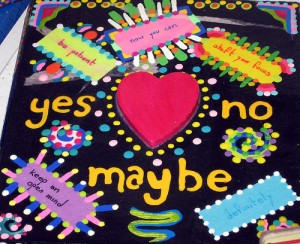 I am often asked by writers if I can work with them.
I can! And I do. All the time.
The only caveat is that I work with writers in fairly specific ways. I work mostly with moms who want to write nonfiction. I work mostly with women. And I only work with writers who plan to succeed.
In fact, after years of steady work, one of my students landed an agent last week. Yahoo! Several of my former students have first books coming out this year. And I could not even count how many former students were published in June, I'm sure.
On top of all of this teaching work, I actually do my own work too (somehow). In fact, on Friday, I received an offer on a third book with Writer's Digest that I am VERY excited about. (Won't be able to reveal details about this book until everything is nailed down, though, so bear with me.)
So, now that I am swinging back into book-writing mode, I am thinking about how I will structure my time as carefully as possible so that I can write the best book possible.
This Fall, I am offering four classes, hosting two classes for Abby Green, working with three Dream Teams, and phone coaching former students (in my copious spare time).
Often folks want to work with me who have not taken classes with me before, which is challenging because I strongly prefer to work with former students. So, if you'd like to work with me, the best way to become a former student is sign up for one of the upcoming Writing & Publishing the Short Stuff classes. This helps me get to know you and it helps you get to know me, and then we can work together better. The skills you will learn and practice will come in handy in any nonfiction writing career and the September class will be completely updated.
So, if  you are ready to write this Fall and you would like to work with me, I would welcome the opportunity to work with you.
I offer classes that can stand alone or build on each other over time. The vast majority of students who have gone on to become authors have taken repeated classes with me over time. Others are just happy to learn how to earn money writing about topics they enjoy. Hope to work with you soon:
Writing & Publishing the Short Stuff
Personal Essays That Get Published (with Abigail Green)
Discover Your Specialty & Launch Your Platform
Pitching Practice: Write Six Queries in Six Weeks
Dream Teams (Article Writing, Advanced Article Writing, and Platform Development)
As you may know, I always offer copious free and inexpensive opportunities to learn with me. You can read about them here. I am also the author of two traditionally published books and one e-book. Over the summer I will be adding more offerings with low-price tags. Subscribe to The Prosperous Writer e-zine in the upper right-hand corner to get and stay in the loop.
Here's to our mutual success!
Like this post? Subscribe to my Feed!