Christina Katz, Quoted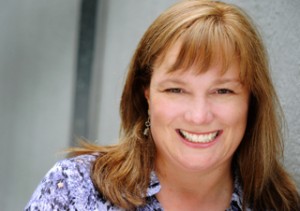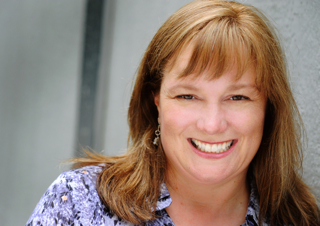 Micro-publishing means that every person is a publisher. It takes away the whole idea of "us" vs. "them" that comes part and parcel with indie publishing and establishes that there is only Us, all of the people in the world, and we are all publishers. ~ quoted by Abby Quillen on New Urban Habitat (originally from the blog post, "What Is Micro-publishing, A Thorough Definition By Christina Katz")
Prove you are a writer by writing often. Don't just put on airs of being a writer; actually write. ~ The Writer's Workout quoted by Common Quote
No earnings, no shopping, sister! ~ From Writer Mama quoted by Allena Tapia at AbosluteWrite.com
Consider each year a new learning cycle and get used to putting your skills through new paces if you want them to grow. ~ Karen Banes quoting The Writer's Workout in her blog Change the World with Words

We're much more interested in the observations that come to bear from a well-lived life than we are of the preoccupations of a one-note mind. ~ Karen Banes quoting The Writer's Workout in her blog Change the World with Words
Who says you have to choose between writing and family? You don't! If I can do it, so can you!  ~ quoted by Beryl Hall Brey  in an interview on Making Life's Choices Work in WOW: Women On Writing.
Keep learning. Celebrate your successes, no matter how small. ~ by Oregon Equestrian at the Writing and Riding blog
Hungry writers who hustle can build up a following in a matter of years, but not sooner than that. ~ quoted by Jan Morrill from Changes in the Publishing World Means Writers Must Become More Adept at Self-Promotion" in The Bellingham Herald
Writing is a journey, not an event. ~ quoted by Marcela Landres in her blog, also by Tessa Sheppard in her blog, and by Jenni Merritt in her blog, The Literal Me
Platform is not an act or a show you put on for the benefit of others. It's a natural extension of your own curiosity, exploration and discoveries that you share with the world. It's taking things writers traditionally love—stories, process and creativity—and making them public. Platform is aligning your niche topic and unique expertise with the appropriate audience to create a unique context and forge relationships and community. ~ quoted from the Get Known blog by Justine Musk in her blog
Am I saying that you need to grovel? To schmooze? No. I'm suggesting that you work hard on your craft, work equally hard on your platform, forget being discovered, and connect with other writers instead. The best connections will unfold when you aren't trying too hard. ~ By Alice Hatt from Get Known Before the Book Deal in her blog, The Fan-fic Writer
If you haven't had success already, you have to become productive. So productive that you hold nothing back. If you want literary success, then you take whatever success you already have and make it bigger. ~ By Alice Hatt from Get Known Before the Book Deal in her blog, The Fan-fic Writer
And guess what else you can do while your platform spreads the word about what you've already accomplished? You can write. ~ By Alice Hatt from Get Known Before the Book Deal in her blog, The Fan-fic Writer
Think we, think community. ~ Debbie Johansson's blog post, "Three Golden Rules of Blogging"
If you have a favorite quote from my work, please share it and let me know and I will post it here. Please go to the Contact page to find out how to reach me.
So much inspiration, so much time! Please subscribe to the Create, Share, Prosper blog and sign up for The Prosperous Creative ezine for exclusive discounts you won't find elsewhere. Click on the Enter School tab above to put your creativity to prosperous use right now. Join my monthly pep talk video series because all the other prosperous writers are doing it. Like words? Check out my Etsy shop. And you haven't seen anything, if you haven't seen all the helpful offerings in my online shop. Thanks for reading and thanks for sharing this post with fellow creatives!
Save