Writers On The Move: A Global Fitness Accountability Group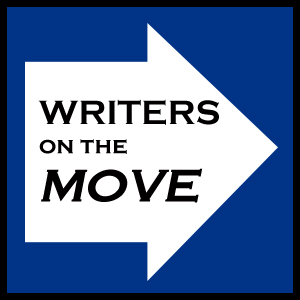 I really appreciate you starting Writers on the Move. I'm amazed at how much I get from the group. I already worked out fairly consistently, so I really didn't expect it to impact my life much! All the encouragement everyone gives so readily and the lack of judgment is really great! So thank you!  ~ T. L. Cooper
As seen on MediaBistro's GalleyCat! LINK
Writers can have a heck of a time staying in shape in such a sedentary profession, so in the summer of 2011 I created a Facebook Group called Writers On The Move.
We are a low-pressure, low-commitment group meant to assist members in inspiring ourselves first in an effort to inspire the group.
WOTM is an open, private group and anyone can ask to join. Unlike most groups for writers, we don't talk much about writing. Instead, we all contribute to a context that helps keep us accountable to our exercise goals.
What kind of exercising do we do? All kinds.
What kind of writing do we do? Who knows we never talk about it. We are too busy checking in about how we are doing getting and staying moving.
Want to join us? There is no cost and no obligation before, during or after.
We are easy to find. Either click here or find the group by typing "Writers On The Move" into the search bar on Facebook.
I hope you can join us and get moving!
So much inspiration, so much time! Please subscribe to the Create, Share, Prosper blog and sign up for The Prosperous Creative ezine for exclusive discounts you won't find elsewhere. Click on the Enter School tab above to put your creativity to prosperous use right now. Join my monthly pep talk video series because all the other prosperous writers are doing it. Like words? Check out my Etsy shop. And you haven't seen anything, if you haven't seen all the helpful offerings in my online shop. Thanks for reading and thanks for sharing this post with fellow creatives!
Save