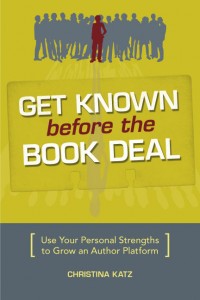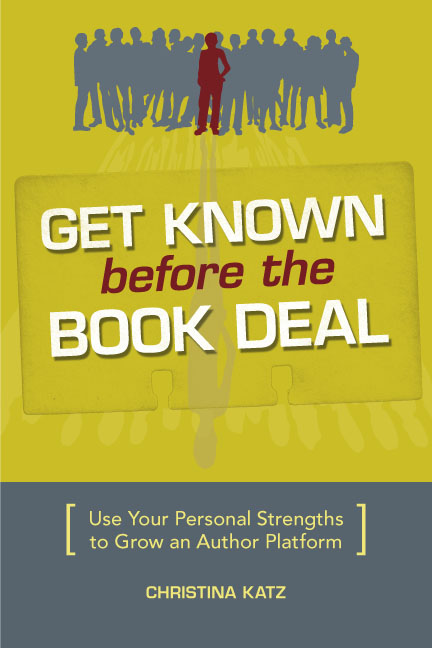 Platform development is an inside job. Despite what you may read online about how you can slap together one lickety-split, resist the temptation to do just that. The same goes for the latest online trends everyone is rushing to get in on. You'll get to them. But first comes platform planning. ~ From Get Known Before the Book Deal, Use Your Personal Strengths to Grow an Online Platform (Writer's Digest Books)
Here's where you want to be by the time your book launches. You want to be:
Recognizable: Not just new to your audience, but already recognized by your audience
Credible: Not just somebody who has a niche, but the go-to person on the topic or in your genre
Omnipresent: Not just visible, you want to be everywhere
And you want to accomplish all of this before your book is even written.
Kind of a tall order?
Well, simply put, if you are not recognizable, credible, and omnipresent by the time your book launches, you're going to have your work cut out for you after the launch.
And I can predict without even knowing you that if you don't have these three qualities set in motion before your launch, then you will likely be disappointed after your launch.
How are you going to prepare to build your platform in a smart, steady way that will position you as you want to be by the time your book is ready to launch?
60,000 words, 264 pages, and thirty-six exercises [Amazon link].
All as far in advance of your book launch as possible.
Because clarity about your platform before you build it is the warm-up exercise for the real race. The book promotion race.
And if you are not in shape when the time rolls around for it, all I can say is that you will wish you were.
Of course, there will still be plenty more to do once your book is written. But clarity about what you are doing and what you hope to accomplish before the book is released is definitely the first step.
Certainly, if you hope to avoid author overload, you definitely need to ramp up your platform before your book launch.
Come back tomorrow for the next step.
Like this post? Subscribe to my Feed!