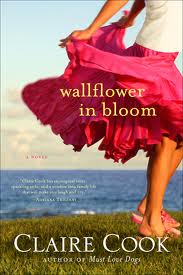 Sometimes you just need to write a blog post to pull everything all together, know what I mean?
So, here I am at the first night of the Missouri Writer's Guild Conference and several cool things have happened already.
I've seen some students. I've hung out with pal, Jane Friedman. We met all the fine folks on the faculty for the conference.
In the car on the way here from the airport, I learned from St. Louis Writers Guild president Brad Cook that Tennessee Williams won a short story contest hosted by the guild many moons ago, when he was in college, with a piece that likely evolved into Streetcar Named Desire. Isn't that cool?
Afterwards I was chatting with bestselling author, Claire Cook, and she is wicked cool, as we used to say back in Mass.
You know, Claire Cook? She wrote the book, Must Love Dogs, which was made into a movie with Diane Lane and John Cusak.
You know who I am talking about. I bet you always thought this woman who has written eight books about women reinventing themselves would be wicked cool.
And now you know the truth. She is!
Claire has a knew book coming out, Wallflower in Bloom, and she is going to participate in the Writer Mama Every Day in May Month-long Giveaway. Subscribe to the blog and newsletter now so you won't miss any of our thirty awesome mom authors!
Recaps on the Missouri Writers Guild Conference and the Mad Anthony Writers Conference coming soon…in the meantime, sleep!
Like this post? Subscribe to my Feed!