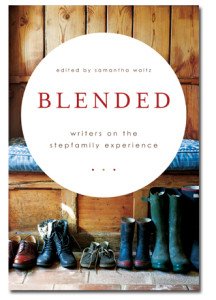 Submitted by author and essayist, Samantha Waltz…
My step-granddaughter, ten-year old Astrid, loves to cook and wants to have a bakery when she grows up. She creates and then makes her own recipes, including a lemon cake with peach glaze frosting she made from scratch for her mother's birthday.
My two granddaughters, eight-year old Anais and six-year old Magnolia, love to be served whatever Astrid has made.
Astrid's seven-year old brother, Thor, loves to zoom in and out of the kitchen sampling anything Astrid is preparing.
Food is a wonderful bonding agent for these stepsiblings, as it must be for many others living in step. Currently over half the families in America are blended. Here is a smoothie recipe Astrid invented and all the kids ask for. (There must have been gold stars given for making/eating something healthy the day she made it up.) As she's mixing the ingredients, the other children are apt to throw in something of their own devising.
1/3 cup chocolate protein powder
3/4 cup Greek honey yogurt
5 frozen strawberries
1 frozen banana
1/4 cup frozen blueberries
Enough milk to blend (preferably oatmeal or almond milk)
Put it in the blender (metaphorically and literally) in any order and watch it whir.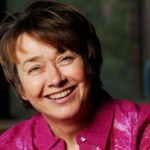 Samantha Waltz sold her first story at age eleven to the local newspaper and has been writing ever since. She has over sixty personal essays in anthologies, and earlier books under the name Samellyn Wood. Her anthology Blended: Writers On The Stepfamily Experience was released this year by Seal Press and makes an excellent holiday gift for step-parents and step-grandparents.
Like this post? Subscribe to my Feed!