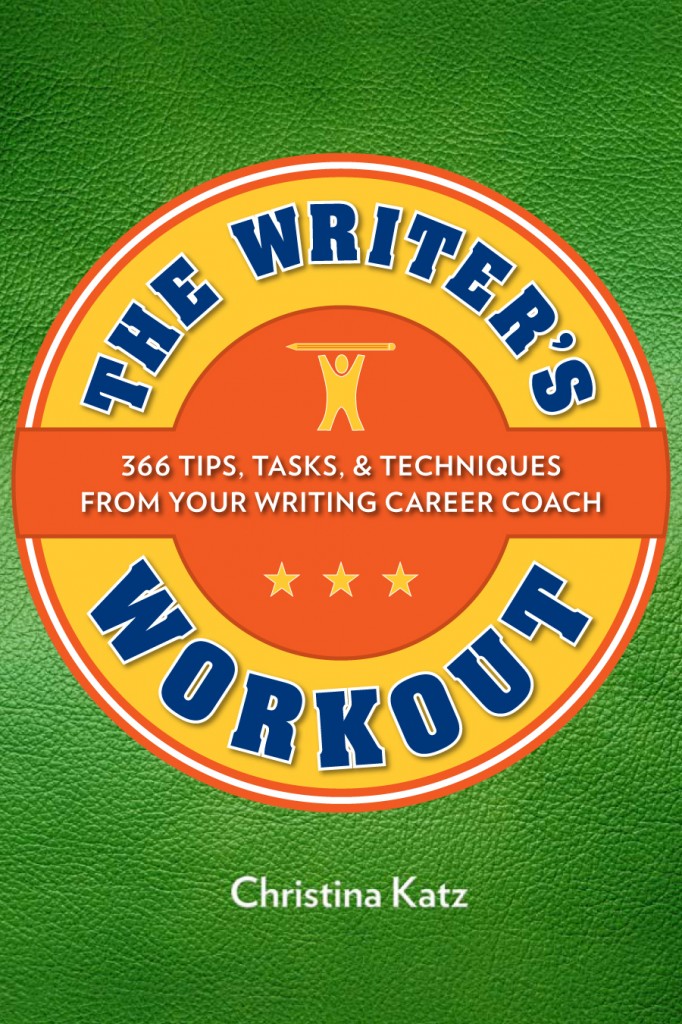 Be Sure To Catch The Writer's Workout!
[Update: I really, really, really want to hear what you think, even if you DON'T love it. I know my readers are intelligent and thoughtful and your input helps me deliver a better book (even though I know you guys KNOW that we would NEVER give you anything but the very best-quality book possible). So pretty-please with sugar on top, I want your honest feedback! So much so, that I've delayed the contest for a day.]
Coming November 2011…
Book details coming soon! (But not quite yet.)
For now, I'd love to know what you think of the cover and the concept:
Would you pluck it off the shelf at the bookstore?
Would it catch your eye on Amazon?
How about if you saw it on the Writer's Digest site?
What do you think it's about?
What do you think the tone is?
What do you think??? All comments welcome. Be honest.
Here's how I feel = 😀
And here's the extra-credit question: Did anyone spot the title in the bio of my recent article in the March/April Writer's Digest? (If so, thanks for keeping it quiet!)
Thanks to Terri Woesner for the great cover design!
Like this post? Subscribe to my Feed!