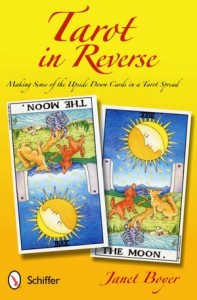 And the winner of Tarot in Reverse by Janet Boyer is…
Mary Lou Gomes
She was chosen by Random Number Generator.
Mary Lou's response was:
There are times when pushing forward is pointless. I know I've hit a bump in the road. When this happens, if I'm stuck on a particular section or needing to make a decision I walk away, clear my mind and do something entirely different. Some times I work on a different project, take an evening to go dancing with my husband, go visit a friend or call one of my brothers or sisters. If I'm patient, the next day or a few days later I wake up and I know what I need to do, which way to turn, how to react, move forward. Stepping back seems to clear the cobwebs for me. Distance gives me back the perspective that I lost by trying too hard. And yes, I do talk to myself.
Congratulations, Mary Lou!
If you missed the drawing for Tarot in Reverse by Janet Boyer, you can read all about it here.
Important, winners: I need you to send me an e-mail with your mailing address so that I can send it on to the author and she can send you your signed book! Please include a phone number, as well.
Please send your address in an e-mail to "christina at christina katz dot com."
Please put "Book Winner" in the subject line.
And thank you for supporting the giveaway and my work!
Thanks for participating. This is just day seventeen of The Writer Mama Every Day In May Book Giveaway. We have 14 more days and winners to go! I hope you will spread the word.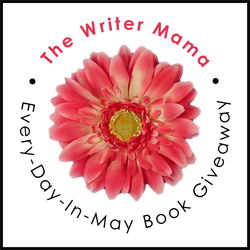 Like this post? Subscribe to my Feed!