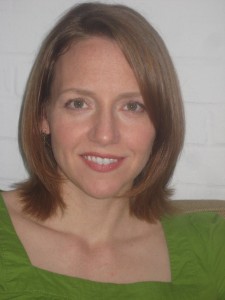 For over three years, Abigail Green has been teaching alongside of me. She offers two levels of classes in essay-writing: Personal Essays that Get Published and Personal Essays that Get Published, Level Two.
You won't be surprised to hear that Abby's students don't just write personal essays, they write personal essays that get published.
Abby has published more than 150 articles and essays in regional and national publications including American Baby, Baltimore Magazine, Bride's, Health and Smithsonian.
I hear my students talking about what a great instructor Abby is all the time. But don't take my word for it. Try out her level one class for yourself. The next one begins on August 24th. Students register by August 16th. You can thank me later!
In the meantime, I asked Abby some questions about one of her favorite topics—writing essays that get published.
CK: What is it about essay writing that keeps you coming back to the form?
Abigail Green: When you're writing about your life and your experiences, you have an endless source of material. People often ask me where I get my ideas for essays and the answer is "all around me." I never run out of ideas.
I also like writing essays because it helps me process things in a different way. E.M. Forster, I believe, said "How do I know what I think until I see what I say?" That's how I feel about writing essays.
I appreciate the creative outlet that essays provide. I am doing more corporate writing these days. While it pays the bills, it's not as fun, which is why I continue to write personal essays.
CK: How long have you been writing essays for publication and what have you learned in the process?
Abigail Green: If you count op/eds as short personal essays, which I do, then the answer is since high school, when the local paper published my opinion piece about playing rock music at tennis tournaments. It was the '80s, the era of Agassi and acid-washed jeans. I was against it, for the record.
Since then I've published all kinds of personal essays, from long literary pieces to health essays to humor. I've learned that absolutely any subject can be "essay-worthy" if it's well written. Most essays I write, and most of my students', are not timely or tied to news or trends in the way that reported articles are; they're evergreen. For instance, you can publish an essay about your experience as a new mom even if your kid is 20.
CK: What are students most surprised to learn about essay writing, when they take your classes?
Abigail Green: That while essays are based in fact, you are "allowed" and even encouraged to shape the stories as you wish to make them interesting and meaningful. There's no rule saying you have to write about events in chronological order or leave in every detail. Some of the best personal essays read like great fiction, only they're true.
What kinds of growth have you seen in your own essay writing efforts and those of your students?
Abigail Green: In my own essays, I have seen them become less stiff and formal, more personal and creative. I attribute this largely to writing a personal blog for five years. Three 500-or-so word posts each week for five years is a LOT of writing. It's allowed me to try new styles, generate material that later gets turned into essays, and get instant feedback from readers. I think blogging is a great practice for any writer.
As for my students, in my Level 2 class there's an exercise where they write about the same anecdote from a "telling" perspective and a "showing" perspective. Many of them are used to writing in a certain style and not mixing things up. So it's a thrill for some people to discover a new writing technique. It's another tool to add to their repertoire.
When class is over, what strides are your students most proud of making?
Abigail Green: Most of them are thrilled to have at least two complete, polished essays (and cover letters) ready to send out for submission. We do a lot of revising and reslanting in class, and while essays are never truly "done," by the end of class students have gained the confidence to send their essays out into the world. I've had several people get their work accepted during the class or very soon after.
Abby Green teaches Personal Essays that Get Published, Levels 1 and 2. A longtime freelance writer, her articles and essays have appeared in numerous regional and national publications. Her latest essay, "Taking a Page from My Own Book," appears in the August 2011 issue of Skirt magazine. You can find out more about Abby on her web site, www.AbigailGreen.com, or her blog, www.AbbyOffTheRecord.com.
Like this post? Subscribe to my Feed!