Okay, first things first: I am not a vet and this post is not medical advice. I believe the Western medical community should pay more attention to natural healing modalities, and until they do, I try to pay more attention to them and share what I learn.
I am a pet owner, who paid a large vet bill when I brought my cat in to the emergency vet for a urinary tract infection a year or so ago. Afterwards, I became motivated to find alternative ways to help my cat heal.
A couple things became clear as soon as I started my research online: there is a lot of mystery surrounding feline urinary tract infections and UTIs can quickly lead to SERIOUS health ramifications in cats. So, please do not mess around if you think your cat has a urinary tract issue. If the problem has progressed to a point where your cat is in pain, please take your pet to the vet as swiftly as possible.
If your cat is not in dire straights yet, then maybe some of these tips will be helpful. You can make these changes all at once or gradually over time. Obviously sooner is better than later if your kitty is having trouble, but please use your best judgment.
Here are all the steps I took for my young cat who developed a urinary tract infection:
I started feeding her a can of wet cat food a day. I mix half a can of food with 2-3 tablespoons of water and feed that to her twice a day. I alternate between a couple kinds of food so she does not get too bored. Check out the cat food at Trader Joe's for excellent prices. My cat will only eat the paté variety and is a bit picky about flavors, so don't be surprised if your cat is also finicky. Bottom line: a lot of cats won't drink water on their own, even if you provide a water fountain. By putting water in their food, you take the guesswork out of whether or not they are hydrating. Of course, I still always have plenty of fresh water available by bowl.
I also add two supplements to my cat's wet food, also twice a day. I use both items as directed on their labels.
Tinkle Tonic:
Natura Petz Organics Break It Up! Meal Topper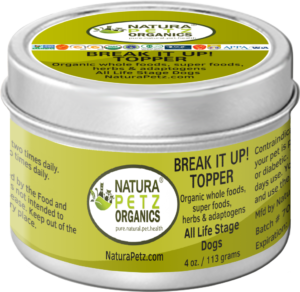 If you have a dog, you can get this supplement in pill form, as well.
Back to the list…although I continue to feed my cat dry food in addition to wet food, I changed food brands. I now feed my cat Wysong Uretic(TM). I order this food online since I cannot find it locally and one small bag lasts a long time since my cat primarily eats wet food with water and supplements added.
I separated my cat from her two siblings (I noticed her brother, who is much larger, was stalking her when she was in the littler box — what a naughty boy!). So I put her in her own room, got her a litter box just for her, and switched her to a less dusty cat litter.
All of these changes may seem like a bit of bother, but if your cat has started peeing where she is not supposed to and she is only three years old (not to mention the cutest cat in the whole wide world), there's a pretty good chance, like me, you will be motivated to do whatever it takes to correct any urinary issues.
Of course, I cannot guarantee that taking these steps will cure your sweet kitty. But I wish I had read a post like this when I was desperately scouring the Internet trying to put together a formula that would bring my cat relief and save our furniture.
If you have stumbled on this post and you are desperate for solutions, I hope any or all of these tips help you and your pet feel better as soon as possible. Best of luck!
Like this post? Subscribe to my Feed!