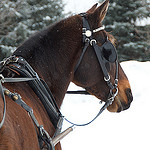 You will never reach your destination if you stop and throw stones at every dog that barks.
~ Winston Churchill
Up and at 'em! Get up earlier (or go to bed later).
Exponential productivity. Consider your most productive time of day and work then.
Keep it simple. Don't make a big "Look-What-I'm-Doing!" festival out of your work. Just feel good about getting your work done each day.
Stay grounded. Share your satisfaction with getting your work done in a low-key way with people who care and cheer you on.
Choose support wisely. Talk to supportive people about your writing success, but don't mention it to people who have historically proven incapable of cheering you on towards your creative goals.
Steer clear of "Crazy-makers." Short definition: folks who interfere with you getting your work done. Stay away from them for 30 days and see what happens. 
Be as social or anti-social as you like. Don't bow to peer pressure. Trust your gut to decide how little or much to work each day. You can make the decision daily to suit your comfort level and needs.
Balance your act. Recognize that big writing goals require communication of your intentions and needs, while still requiring you to be mindful of others' goals and needs. It's all a big balancing act — so pace yourself.
Check it off. Have a method for noting what you've drafted that feels festive to you. (Gold stars, anyone?)
Carry it over. Once you discover you can get and sustain writing momentum, stay as productive and engaged as you can throughout the rest of the year.
Consider this a writing workout. Think about the marathoner. How does he get and stay in shape? It's all about the daily workouts. So is this.
Enjoy the writing ride. Walk away from your daily work with a clearer understanding of what makes your creativity hum. Keep making adjustment until you are as productive as you can be.
Whatever you are writing, your creative capacities are worth their weight in gold. Happy writing productivity, writers!
So much inspiration, so much time! Please subscribe to the Create, Share, Prosper blog and sign up for The Prosperous Creative ezine for exclusive discounts you won't find elsewhere. Click on the Enter School tab above to put your creativity to prosperous use right now. Like words? Check out my Etsy shop. And you haven't seen anything, if you haven't seen all the helpful offerings in my online shop. Thanks for reading and thanks for sharing this post with fellow creatives!
Save
Save
Like this post? Subscribe to my Feed!