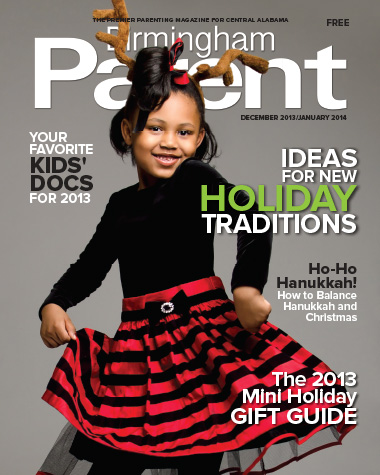 Ho-ho-ho, it's beginning to look a lot like Christmas around here! And, believe it or not, Hanukkah is already over.
I have to admit, I am sad about the latter. I actually prefer when Hanukkah and Christmas go hand-in-hand. That's why I wrote one of my latest articles, "Ho-Ho Hanukkah, Balancing Hanukkah and Christmas Celebrations," and it appeared in many publications around North America this holiday season.
The truth is personal-experience based writing sells. It sold in the past and it still sells today, when you know how to write and pitch it in a professional manner.
Another personal experience piece I wrote this fall was, "13 Reasons Our Tween Does Not Have A Cell Phone Yet." My husband and I are fairly tech-savvy. So why doesn't our daughter have that much-coveted smartphone? Read the article to find out!
I love the holidays. I'm a December baby and the whole period from Thanksgiving to the New Year is hand's-down my favorite time of year. But it is sometimes hard to maintain that holy-day feeling in the hustle and bustle of the holidays. That's why I wrote "21 Ways To Keep The Hush In Your Holiday Rush" several years ago. And, I imagine, that's why it's still getting published today.
Burnout is pretty common among parents this time of year, especially among moms, and this is probably why "Moving Beyond Mommy Burnout, Ways To Recharge In Only 20 Minute" is still a steady seller for me.
And finally, 'tis the season of generosity, at least we work on this as a family value in our house. So, I'm very happy to see my article, "The Compassion Cure: Let Your Kids Catch You Being Generous," has been popular this holiday season.
If you are interested in turning some of your values, traditions, and points of view into personal experience articles that sell, please check out my Writing & Publishing The Short Stuff class. I am offering a scholarship for the January 22nd class right now.
When I write about topics that are meaningful to me and share them with the world, I feel like I not only have something to offer, I feel like I am putting what I have to offer to good use in the world.
Join me in 2014, if you are interested in exploring your writing interests, too!
Happy holidays! I hope yours are merry and bright.
Like this post? Subscribe to my Feed!