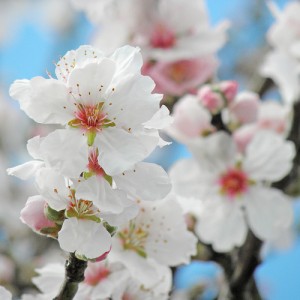 Every year, Ali Edwards, a blogger I follow, talks about the practice of choosing one word.
Something I've learned about the one word game is that the word has to be the kind of word that will set me back on track, if I start to stray.
I was going to choose the word "amaze" for 2010. There are so many new things that I want to test and try and play with and I thought if I chose "amaze" it would remind me to inspire myself and others.
But on second thought, I'm choosing "prosperous." Yesterday I purchased the URL for theprosperouswriter.com and redirected it back to this blog.
Yesterday the first issue of The Prosperous Writer went out to thousands of subscribers and the response has been overwhelmingly positive.
What does prosperous mean?
According to Webster, prosperous means favorable, marked by success or economic well-being, enjoying vigorous and healthy growth, flourishing.
Vigorous and healthy growth to the point of flourishing over and over…now when I talk about a prosperous writer, that's what I'm talking about.
This year, I'm going to introduce you to writers I've worked with who fit this description, each in their own unique way.
If you'd like to work with me, I've got two classes starting on January 13th: Writing & Publishing the Short Stuff and Turn Your Specialty Into Course Curriculum. And I'm looking for prosperous writers, who want to dig in and get growing.
Please let me know if you have any questions. Happy weekend!
Photo by Tassiesim
Like this post? Subscribe to my Feed!