We recently got back from a trip to Southern Oregon where Jason got to see several plays at the Oregon Shakespeare Festival (he saw three, I saw two, and Samantha saw one). The purpose of the trip was for me to give a presentation at the Southern Oregon Branch of Willamette Writers and then to partake in the OSF while we were down there. Needless to say, in this case, a good time was had by all.
Now that I'm home, eying my to-do list, which includes so many tasks that I am thinking only a super-heroine could perform them all, I'm already looking forward to attending my next literary event next weekend: Wordstock. And then the weekend after next, it's time for the Northwest Author Series again featuring Wilsonville's very own Susan Fletcher.
We are crazy-lucky in Oregon when it comes to literary events. So fortunate that we can skip from literary event to literary event to literary event all year long. We are just incredibly, undeniably spoiled rotten when it comes to the variety of  writing-related events, organizations, and workshops. So I'm borrowing the tagline from the state of Virginia, and wondering aloud: if Virginia is for Lovers then maybe Oregon is for Writers?
Here are seven good reasons we might consider changing our state slogan from We Love Dreamers to Oregon is for Writers (although I have to say that I think We Love Dreamers is pretty good.)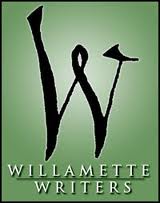 1. Willamette Writers. Five branches for members all over Oregon including chapters in Portland, Eugene, Southern Oregon, Coast, and Salem. Annual membership is CHEAP (currently just $36 per year). I live right between the Salem and Portland chapters and I've traveled to all five chapters to give presentations and/or workshops. All are wonderful in their own ways and offer support, education and networking opportunities for writers in these areas. In addition to offering monthly speakers, Willamette Writers hosts the annual Willamette Writers Conference each August, sends out a monthly newsletter (this is my third year writing a column for them), offers workshops, writer's and critique group referral services, and hosts an annual book drive, Books for Kids, which has donated over 25,000 new and used books to kids in the Portland area. If you haven't yet joined, you really should. Visit the Willamette Writers website.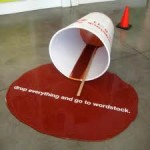 2. Wordstock. If you care about all things literary and you live close by, I bet you go to Wordstock every year. Likely you  would not even think of missing it. Originally dubbed "The Festival of Books," and famously publicized by the same ad agency that is known for it's work with Coca-Cola (and now Old Spice), Wieden Kennedy, Wordstock has morphed itself into a terrific annual community-building event for literary folks. About themselves they say, "We believe showcasing the artistic accomplishments of contemporary writers at our festival is one of the most compelling examples of writing's power that we can provide." I've taught workshops at Wordstock a couple of times, and although I didn't apply to teach this year, you better believe I'll be there, as usual. In fact, I'll be at the Willamette Writers Booth with Cindy Hudson signing books from 10-noon on Saturday. Wordstock does an awful lot of programming including some for teachers, writers, communities, kids, and even a book-t0-film weekend. Visit the Wordstock website and hope to see you there this weekend!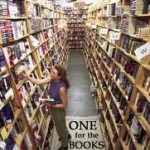 3. Powell's, City of Books. Within the city of Portland, you will find a city of books. Of if you visit, I  hope you have a some time to spare — maybe even a whole lot of time to spare. Because you will want to let Powell's  swallow you up and spit you back out heavily encumbered with books. Or you could bring in a box (or ten) of used books after you clean out your library or get a new e-reader and trade some in for cash or a gift card. You could attend a book event. I just noticed that Nancy Pearl, whose platform I wrote about in Get Known Before the Book Deal, is coming this week to discuss her latest book. Or you could visit one of Powell's many other locations, including Powell's at Cedar Hills Crossing location, which also hosts lots of great authors. Go. Visit the Powell's website.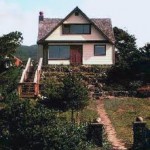 4. The Oregon Writer's Colony. There aren't too many writing organizations I know of where you can join and gain access to a beach house! But that's only one benefit you get when you join Oregon Writer's Colony. And in keeping with out theme of this list, there is so much more. The Colonyhouse, dubbed "a quiet place for creative people" at Rockaway Beach is available for private or group use to the members of the association. OWC is currently holding a capital campaign to renovate the house and make it accessible to all. You can learn all about it here. Membership is cheap. Starting at just $40/year. Want to join? Visit the OWC website.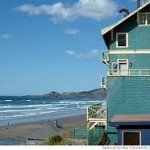 5. The Sylvia Beach Hotel. I spent a night in the Alice Walker room at the Sylvia Beach Hotel after a presentation at the Coast branch of Willamette Writers. (Which reminds me, check out the interview with Alice Walker — she on the cover of the latest Writer's Digest magazine.) At the Sylvia Beach Hotel all of the rooms have a literary theme. The room themes are broken up into Classics, Best Sellers, and Novels. Classics include Agatha Christie, Colette, and Mark Twain. Best Sellers include Alice Walker, Dr. Seuss, and E.B. White. Novels include Gertrude Stein, Oscar Wilde, and Robert Lewis Stevenson. If you are driving through Newport, definitely stop and check out the hotel. You can also browse the gift shop. Or stay awhile. The hotel is right on the beach and your stay includes breakfast. Visit the Sylvia Beach Hotel Website.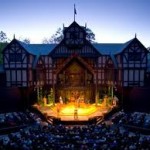 6. The Oregon Shakespeare Festival. Continuing to travel further South and then cutting over from Crescent City, California to Grant's Pass, Oregon (a neat drive, if you've never done it), brings us to Ashland, Oregon. Or you can easily get there on I-5. The Oregon Shakespeare Festival is a gem among theaters and Shakespeare festivals. I've been attending regularly since 1999 and have enjoyed every show I've seen. If money is a concern, don't let it be, you can get tickets in the Elizabethan outdoor theater from late spring to early fall for only twenty dollars each. OSF is a great place to expose your kids to Shakespeare because the productions are so well-done that even a kid can understand the story. Say "yes" to Shakespeare. Visit the Oregon Shakespeare Festival.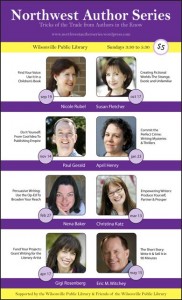 7. The Northwest Author Series and other grass roots literary events like it are springing up all over Oregon. The NAS is the author series that I started here in the Portland 'burbs over three years ago with the support of my local library. Sure, starting your own literary anything takes dedication, effort, and an ongoing commitment. Or you could just start something up and then hand it over to other volunteers. The literary series I co-founded in graduate school many moons ago still continues today. I offer how-to instructions in my book, Get Known Before the Book Deal, for how to start your own grass roots literary event have also inspired others to start their own literary events, like the Terroir Creative Writing Festival in McMinnville. Thinking about starting your own? Visit The Northwest Author Series.
So what do you think, should we change the state tagline? Chime in!
Like this post? Subscribe to my Feed!