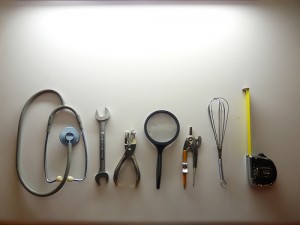 These are the basic tools authors today need to be able to acquire and use to succeed in today's marketplace. Please note: I am indicating that the author should foot the bill for these minor expenses, as the author should always maintain 100% ownership of his or her platform without interference or pressure from a publisher to do otherwise.
Firefox Browser: US users can download it here.
URLs for Author's name, book's name, tagline/topic: Forward the book's name and the tagline/topic to the author's name URL, which can be used as the home base site, saving the author time and money of managing too many sites. Author should purchase his own name URL for 5-10 years at a time. Publisher should never own author's URLs. I recommend GoDaddy.com or BlueHost.com.
WordPress.org blog: Widely considered the easiest and cheapest way to own, build, and manage your own website yourself. With minimal tech knowledge and hosting from your URL provider (like those I've just mentioned above), a person with modest DIY ambition can create, launch, and manage his or her own site at WordPress.org. Others can hire the set up out but should still learn how to keep up and back up their sites on an ongoing basis. (Not to be confused with WordPress.com, which is a good, free way for aspiring authors to practice blogging but allows no storefront capacities, not even Amazon recommendations.)
Thesis Theme: I use Thesis and I've been very happy with it thus far. I am also a Thesis Affiliate—I partner only with exceptionally good products for writers—so if you decide to give it a test-drive, please click on the Thesis badge.
Facebook Account: Authors need to have and use a Facebook account because Facebook is the non-social-networker's social networking site. In other words, the folks on Facebook aren't thinking about social networking. They are just hanging out. So, authors should hang out there too. Besides, it's the best place to connect with fellow authors in my opinion. Fan page or no fan page, I don't think is as important as just be there. Here's my Facebook page. Why not friend me?
Twitter Account: Once you get the hang of it, Twitter is pretty fun. Of course, you don't want to be there all day or you will become a person who speaks in sound bytes. I think we're already subjected to enough of that to take Twitter in moderation. Twitter is kind of like wind surfing. It looks easy, then impossible, then you try it and you are sure that everyone doing it is crazy…but if you come often and stay briefly, you eventually get the hang of it. Feel free to "follow" me.
LinkedIn: I'm not as big a fan of LinkedIn at this point, but I haven't written it off completely. What this means is that I swing by a lot less often. I see LI as more of a job hunter's network but I think it can also be useful for networking your way to gigs, repeat or fresh. Until they make the interface more user-friendly, I won't be able to afford to spend as much time there. Even so, "connect" with me once in a blue moon there. I like connecting with folks I know anywhere.
ShareThis Button: Love this tool, which has cut my social networking time in half! I put the ShareThis button in my Firefox browser so I can quickly share anything with my friends, followers, and connections. And voila! Whatever I notice and like is shared in a few clicks. Add ShareThis to your browser here.
"Outposts" (term comes from the book TRUST AGENTS by Chris Brogan and Julien Smith): Create account pages on all the mob sites that are open to public browsing (for example: Red Room, WeRead, GoodReads, FiledBy, Ning sites, etc.) Don't be overly concerned with gated communities because they may not come up in Google or, if they do, will require a password, which will be a deal-breaker for most Internet browsers. Choose the sites that your audience will frequent and make sure you are there.
Constant Contact: I've been using Constant Contact for years to produce professional quality e-zines. Fortunately, for us, the service has gotten better over time (you probably won't lose your content now). Also CC is offering some cool services like event management and polling that can make any content producer's life easier. I'm an affiliate of CC, too, so feel free to use my link when/if you sign up.
Feedburner: Use Feedburner so your blog posts will get delivered directly to your readers' e-mail inboxes. They will appreciate the service. Nuf said.
Google Reader: You can't be a thought leader if you don't participate in the most current conversations on your topic. No, you don't need to relinquish sleep to keep up with the blogging Jones' but you want to skim the posts you carefully curate and organize in your blog reader at least once a week. This will give you plenty of food for thought and likely have you gnashing your teeth on more than one occasion. (I repeat: Bloggers like to provoke. Consider yourself warned.) Remember, the choice of who to read and who to banish from your view is completely yours. Choose wisely. Choose Google.
Amazon: I don't care how much badgering I receive: I use Amazon and I think every author should, if for no other reason than because some of your readers will use it. Even if they don't use it to make a purchase, readers most certainly use it to share their opinions and influence book store shoppers. Authors are in the business of getting along with everyone, so I don't think we should follow the badgering or the righteous lead. Where authors or booksellers shop for books is not going to be an accurate reflection of where readers shop for books, because readers shop for books everywhere. Authors need to get out of the business of telling readers how to buy and get back in the business of writing books worth buying. (Apparently I have strong feelings on this topic…I've been badgered about this for quite some time. Clearly it's not doing me much good.) Authors can set up their author pages on Amazon, become a reviewer of relevant books, and retort back when people who clearly didn't read their books post absurd critiques. Authors, I think you should proceed on Amazon as you see fit.
This ought to be a good short list to keep any author busy, as they get used to using these tools. Have fun!
Like this post? Subscribe to my Feed!