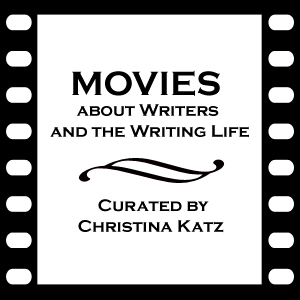 I am pleased to say that we now have 277 movies about writers & the writing life on the list that I have been curating for the past four years.
This all started with me and my husband sitting around one day bantering about writer movies.
Next thing you know I started creating a list (out of habit, I suppose). Then came the obsessive part, where I had to find them ALL.
Then came frustration because at the time IMDB was not all that helpful back then.
I can tell that the site has become more searchable, which means I may be introducing more titles for past years as my updates go on.
But for this year, I had to cut myself off. I could spend days on this type of research and never tire of it, but I have many other commitments for my time at the moment.
So, here is our newly updated 277 Movies About Writing & The Writing Life! I hope you enjoy it.
If you want to search the list and you don't know the year, just hit Command + F on your computer and then type in the title and hit return. You should go right to it. Keep hitting return until you finish scanning the whole list and if something is not there, just let me know.
Click here to view the complete list…
And now here's a challenge. Share your top five writer movies from this list in a blog post and tell us what you love about them.
Then link your post back to the list and I'll help you spread the word on social media.
Have fun!
Like this post? Subscribe to my Feed!