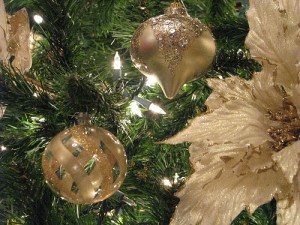 When it comes to holiday spending on ourselves, most writers are fairly frugal.
But what if you were so prosperous that you afford anything you wanted?
And what if all of your purchases complimented your business?
Just think of the tax write-offs!
This year, just for fun, let's pretend the sky is the limit.
Here is what I wish for every writer to receive this holiday season.
Happy holidays, writers!
Gifts for Prosperous Writers:
A Macbook Air with an enormous auto back-up drive
Unlimited backup space in the cloud
The best iPhone for you (for me this is not always the latest)
The latest iPad This one is the latest
The latest Kindle
Creative confidence-building online courses
A huge gift certificate to your favorite office supply
Another huge gift certificate to Costco for bulk items
Folding elliptical exercise machine
Membership in all of your favorite writing organizations
Unlimited writing magazines and writing books
Trips to all of your favorite writing conferences
All the literary magazines your heart desires
Monthly coaching with someone who encourages you
A spa trip weekend with your favorite writing buddies
An office decor makeover (brainstorm at Pinterest and study share yours when you are done!)
A huge gift card to an IKEA store within driving distance
A vacation to a beach-side destination or a place in the city so you can feel like a local (see what's available)
Get on top of your game and stay on top of your game, and decide you are deserving of everything on this list.
You deserve this and better, writers.
I hope you know that you deserve the best. The best quality professional life and lifestyle. Start by giving the best to yourself today in any way you can.
Make it a habit and one day soon, you will never doubt that you deserve the very best that life has to offer.
I am a veteran journalist, author and coach with over a decade and a half of experience and a wealth of techniques to share. I am focused on making the world a saner, more expressive place. I help folks become more creative for personal enjoyment, professional development and transformational growth. Whether you are a professional creative or hope to become one some day, I can help you embrace your personal strengths, explore your creative possibilities, and evolve incrementally into your most inspiring self. If you are ready to achieve creative consistency in your life and career, email me about monthly coaching calls. To learn more about increasing your creative confidence, please check out my online school. Stay tuned for ways to save money by becoming a Beta User for my next new course by subscribing to The Prosperous Creative. And don't forget to get these blog posts delivered to your inbox, so you never miss a post. If you appreciate my work—school, products, blog and social media posts—you are welcome to make a contribution of any size at any time. Thank you for your support!
Like this post? Subscribe to my Feed!