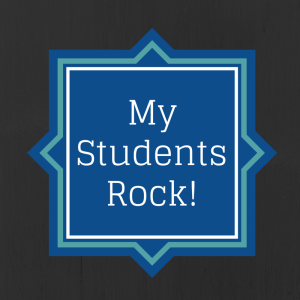 Two of my students are launching e-books this week and they are rock stars.
But they are rock stars who serve the world; not rock stars who expect the world to fawn all over them.
Today, real rock stars don't just write music, play music, and tour the world playing in giant stadiums.
Real rock stars can do anything. They don't merely only sing and perform. They are also authors.
Real rock stars care. They want to give back. They want to make the world a better place.
Rock stars create works that serve the world.
And when you create works that serve the world, the outcome is already destined for success. That's how you become a rock star author.
As long as the world needs your type of service, you are going to be a busy rock star all day, every day for as long as you want to be busy.
This is called writing what the world needs.
If you want to write anything, not just a book, but anything, you need to think about what the world wants and needs and write that.
You may think, "I know what I want to write but I am not sure that the world wants it or needs it."
You might be right, but then again, you have to consider how to present your ideas and which audience you will target.
And remember, the world does not need old, worn-out ideas from twenty or thirty years ago.
No. Why would we? We have evolved so much in the past three decades.
We need your freshest and most helpful ideas. And we need them now.
Why in the world would you write anything else?
We have evolved. So authors need to write books for evolved minds.
Then make those books timeless and you will stay busy for a very long time.
Want to meet a couple of rock stars? I would love to introduce you to two people who do very important work in the world.
The first person is Christa Melnyk Hines and you can learn more about her at her website, ChristaMelnykHines.com.
The second person is Lara Krupicka and you can learn more about her at her website, LaraKrupicka.com.
Like this post? Subscribe to my Feed!