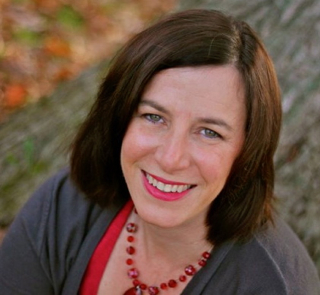 My family is pretty good about trying new foods. We have found sampling unfamiliar dishes to be a great way to explore different cultures and flavors. So we often add new restaurants and foods to our family bucket list. Plus we welcome fresh recipes to bring variety to our cooking. But butternut squash soup hadn't even crossed our minds – until my sister introduced it to us one Thanksgiving a few years ago.
Having a soup course as part of our Thanksgiving dinner was a novelty in itself, but the biggest surprise was the soup itself. The thick, creamy texture, accented by a zip of cayenne won us all over. Even my husband and brother, who heartily avoid vegetables, became instant fans. My kids didn't want to have to wait until the next November to have their aunt's Butternut Squash Soup, so I copied the recipe and added into our monthly meal rotation.
Pleasant discoveries like this delicious Butternut Squash Soup recipe make it easier for me to encourage my kids to keep checking off culinary adventures from our bucket list.
Butternut Squash Soup
prep 25 m ∙ cook 35 mins ∙ makes 6 servings
INGREDIENTS
6 tablespoons chopped onion
4 tablespoons margarine
6 cups peeled and cubed butternut squash
3 cups water
4 cubes chicken bouillon
1/2 teaspoon dried marjoram
1/4 teaspoon ground black pepper
1/8 teaspoon ground cayenne pepper
2 (8 ounce) packages cream cheese
DIRECTIONS
In a large saucepan, saute onions in butter or margarine until tender. Add squash, water, bouillon, marjoram, black pepper and cayenne pepper. Bring to boil; cook 20 minutes, or until squash is tender.
Puree squash and cream cheese in a blender or food processor in batches until smooth. Return to saucepan, and heat through. Do not allow to boil.
Lara Krupicka is a parenting journalist, author, and mother of three. Lara is best known for her Bucket List Life Manifesto and her books Family Bucket Lists and Bucket List Living For Moms.
Like this post? Subscribe to my Feed!