I have been making the transition to middle-age for a while now, and let me tell you, it has not always been smooth sailing. Now that I am firmly in the middle years, I have some advice about supplements. The good news is that taking vitamins and minerals can make a big difference in your health and quality of life.
I am not a doctor and these are not medical recommendations, however all of my traditional doctors refuse to discuss the benefits of vitamin and mineral supplements, and instead focus on prescriptions medication and surgery.
I believe that any person of any age can benefit from a few choice vitamin and mineral supplements. I feel that more conversation about supplements is needed. I would also like to reward companies that focus on women's needs and invest in research and product development for women's health needs.
The scales have been tipped towards men's health for too long. I hope you will comment and share this post, so we can help balance the scales back out.
For women, managing mid-life, or younger women dealing with hormone-related issues, these are my recommendations.
If you are fatigued, get your blood work done and ask about anemia. You don't want to take extra iron unless you are anemic. Anemia has been my greatest health issue throughout my life, and I have needed to take iron for it, off and on since I was a teen. I have written about some of the products I've used in this post. These days, I keep one brand on hand in case I need it or my daughter needs it. (I also highly recommend all of the Vitanica products, so I hope you will check this women-centric company out.)
I take this product to help suppress too much estrogen in my system, and I always feel better when I am taking it. I feel that it helps reduce the frequency and intensity of hot flashes, which can be a real pain.
Women need to get enough calcium. If you have depleted calcium caused by medication or if Osteoporosis runs in your family, check out this calcium product. Absorbancy is an important issue with calcium, and that's why I chose this product, which is super-absorbable.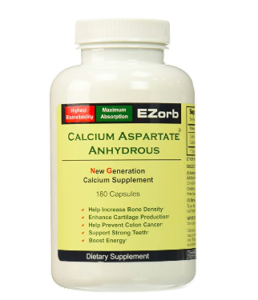 Turmeric capsules are good to take for any kind of inflammation. I get mine at Trader Joe's, but you can get them anywhere. This product looks good.
If hot flashes are making it challenging to get a good night's sleep, try taking the lowest dose of Melatonin each night right before bed. Be mindful to read labels, as there can be a big jump between lowest dose and the next dose up. I use this brand from Trader Joe's.
Take a high quality daily supplement. This is the one I give my daughter from Vitanica. I suggest you search their products and choose supplement that is right for you.
Generally speaking, mood is not a challenge for me. However if you find yourself feeling down, discouraged or even mildly depressed, and you think the cause is hormonal, try this product from Vitanica and see how it works for you. Of course, if you are consistently or seriously depressed, please consult your doctor.
Finally, we live in a fairly distracted and distracting world. If focus is a challenge for you, I highly recommend taking L-Theanine. You can pick it up just about everywhere, but I suggest you use a natural brand. I get mine at my local grocery store, but this one looks good. It really makes a difference when you need to sit down and focus for several hours at a time, as most writers do.
What supplements have you taken that have helped you navigate mid-life more smoothly? Feel free to comment!
When I have something to say, this blog is the place where I give myself permission to say it. Though I often write about writing and creativity, I also write about issues that are important to me. I help folks become more creative for personal enjoyment, professional development and transformational growth. I am a veteran journalist, author and coach with over a decade and a half of experience and a wealth of techniques to share. Whether you are a professional creative or hope to become one some day, I can help you embrace your personal strengths, explore your creative possibilities, and evolve incrementally into your most inspiring self. If you are ready to achieve creative consistency in your life and career, email me about monthly coaching calls. Looking for more fun in your life daily? Then join us for Collaging For Self-discovery, my online accountability group. To learn more about increasing your creative confidence, please check out my online school. Stay tuned for ways to save money by becoming a Beta User for my next new course by subscribing to The Prosperous Creative. And don't forget to get these blog posts delivered to your inbox, so you never miss a post. If you appreciate my work—school, products, blog and social media posts—you are welcome to make a contribution of any size at any time. Thank you for your support!
Like this post? Subscribe to my Feed!