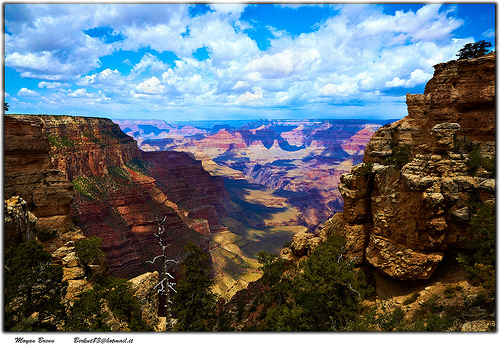 On October 23rd I wrote a post in which I said:
Pressure to "cre­ate your brand" before you begin writ­ing and pub­lish­ing your work is going to get in the way. It's going to make your writ­ing self-conscious. It's going to make you think that you are "some­body" when nobody has read any of your stuff…because as crazy as this may sound most "writ­ers" get dis­cov­ered via their writing.
In his stimulating and multifaceted weekly round up over at JaneFriedman.com called Writing On the Ether, Porter Anderson had some questions about my post:
I like Katz's post. I'd like it even bet­ter if it had touched on how non­fic­tion and fic­tion peo­ple need to han­dle her good advice about craft. Obviously, every­body needs to write well, and get­ting that down is Job One, Mr. Perot. But there's also a com­pet­ing under­stand­ing out there that it takes years, not months, to raise a viable plat­form. And I sus­pect that more than one fic­tion writer has got­ten into the car­pen­try class for non­fic­tion and reached for the ham­mer and nails prematurely.
I'm happy to respond. I'll break the questions down and answer each part over the next three weekdays. Here's question one:
How should nonfiction writers and fiction writers handle the advice to focus on writing first, rather than on branding?
Not every writer is ready for prime time yet.
In my forthcoming book, The Writer's Workout, I crack the nut of what really matters in platform development for aspiring writers. (When I say "aspiring writers," I mean any type of writer who is working to get published.) Yours unique literary dynamic does not emerge from what genre you aspire to publish, it emerges from writing in a way that engenders trust, interest, appreciation, and interaction with readers.
The reader rules. And at the end of the day, if you are a writer, the reader is the most important person in your career. Your readers make you or break you. If they are excited about your work, you win. If they shrug and tune in reality TV instead, you are in trouble, writer.
If you want to figure out what your unique dynamic is, you are not likely to figure it out in any of the online discussions providing lists of what your generic platform is supposed to look like someday (site, blog, a list of social media sites, etc.).
Stop fantasizing about what your future platform will look like, writer, and tap into what is inside of you that the world has never seen before instead (with a nod to Porter and his Writing On The Ether column).
Look to your best examples of who will inspire you to become your best literary self.
Susan Orlean's dynamic is self-evident to any of her recent or long-time fans. What is it? Describe it. If you are a fan, you can.
Is your dynamic as self-evident as Susan Orlean's? Or Stephen King's? Or J.K. Rowling's?
Probably not yet. But that doesn't mean it won't be some day.
Writer, you either love the idea of discovering your unique dynamic through self-reflection and WRITING and publishing and gathering feedback and years and years of professional career growth…or you don't.
You either want to do your own work, or you don't.
After ten years of working with writers, I can tell you that the world of writers can be divided up into writers who want to do their work and writers who encounter the actual work behind the 50-city (or even 5 city) book tour and say, "No one told me there I was going to have to do this."
This post to be continued. On Friday and Monday, I will answer the next two parts of Porter's question.
Thanks for asking, Porter!
Follow Porter Anderson on Twitter at @Porter_Anderson
Read Writing on the Ether weekly at JaneFriedman.com.

If you are interested in doing your platform preparation regardless of what genre you write in, check out my class, Discover Your Specialty & Launch Your Platform (next class start in January 2012), for folks who want to work with me.
And starting January 1, 2012, for folks who like to work independently, I'll be offering my eight-week self-study class, Build Your Author Platform. Stay tuned for details.
Susan Orlean is in Portland, Oregon tonight at the Hollywood Theater as part of her book tour for Rin Tin Tin. I can't make it but I hope my fellow PDXers can attend!

~ Grand Canyon by ♀Μøỳαл_Bгεлл♂_BACK_FROM_PRAGUE
Like this post? Subscribe to my Feed!