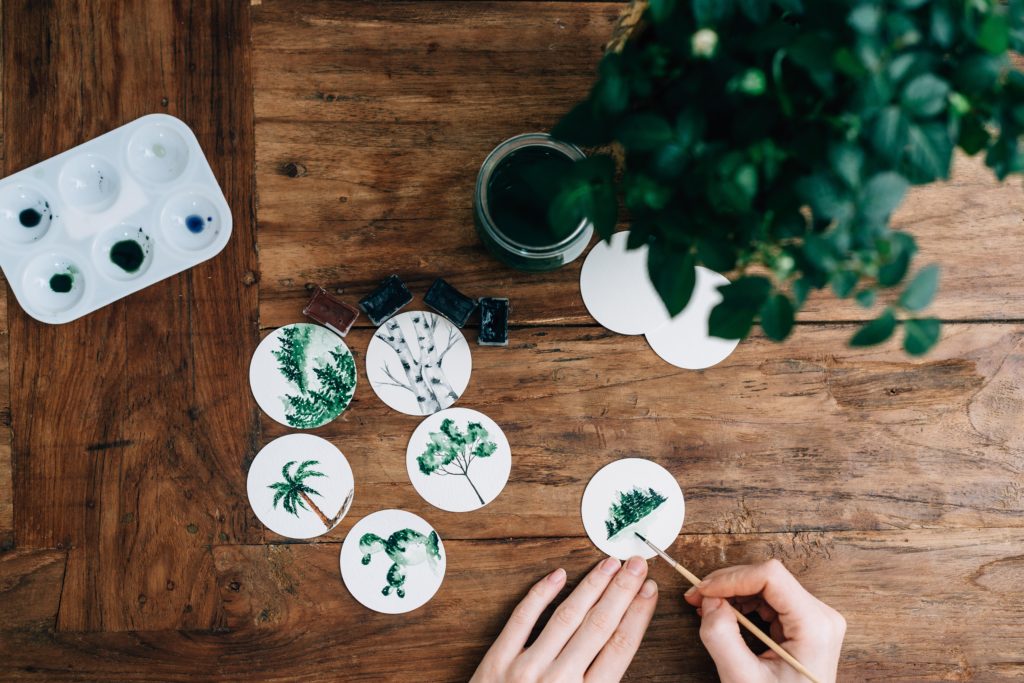 Here's a little pep talk about creative confidence that went out in my last newsletter. If you would like more reminders about how creatively powerful you always are, why not get on my email list or subscribe to this blog?
You have more abilities than you realize. You are an incredibly able person. And the world yearns for what you have to offer. Don't keep it from us!
Your creativity is a river that is deep, wide and coursing swiftly, and always ready to pour through you the minute you allow it.
Even if life is challenging sometimes, your creative power is always there, inside you, waiting for its next opportunity to pour through.
Your creativity is yours. No one can take it from you or diminish it. You have plenty of it and more than enough to last you a lifetime.
The only person who can cut off the flow of your self-expression is you. Which is good news because this means you are also the only one who can open the flow back up, no matter how long it's been held back.
Creativity is the opposite of perfectionism. The unrealistic restrictions we impose on ourselves can deny us so many good things. But the imperfect expression of who we are opens all the closed doors back up.
If you want to stay humble, always be learning something new and doing it poorly at first. You can get better with practice.
That wonderful feeling of flow is available to all of us. We are allowed to experience it for whatever amounts of time we have available, whether five minutes or five hours a day.
All creative goals are worthwhile. If we long to express something with our whole heart, we cannot possibly do harm. We can always create in positive ways and our good intentions will ripple out and touch the world.
So much inspiration, so much time! Visit my online creative confidence school and start expressing yourself afresh right now. Join the creative confidence club: subscribe to the Christina Katz blog and sign up for The Prosperous Creative ezine for a free gift, the latest news and exclusive discounts you won't find elsewhere. Need more encouraging words in your life? Check out my Etsy shop. And have you seen all of the helpful offerings in my online shop? Be sure to check them out before you click away. Thanks for reading and thanks for sharing my work with all of your creative friends!
Save
Save
Save
Save
Save
Like this post? Subscribe to my Feed!