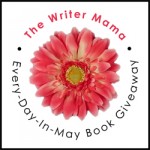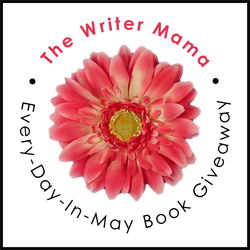 Please read these rules before you start participating in the giveaway:
The giveaway starts at 12:01 a.m. on May 1, 2011 and runs through midnight on May 30, 2011. I will be offering at least one new prize each day (some days more than one!).
1. You must comment to the post that describes the daily prize(s) you want to win, in order to be entered into the drawing for that day. No exceptions. Please be sure to comment to the correct post. The comment link is located just under the post title. Your comment will be posted after it is approved (usually within a few hours after you post…unless I am sleeping, in which case give me a little extra time).
2. You may comment only once per day on the Giveaway posts (and therefore be entered to win once per day). And you are welcome to comment every day. If you make a spelling or grammatical error in your post, just let it go. Don't comment twice to correct it. Winners are selected by random drawing, and don't worry, a typo will not eliminate you. 🙂
3. All comments must answer the question of the day, which will be posted at the end of each post each day. In other words, no drive-by commenting, like, "I want to win!" All questions will relate to discovering more about ourselves as writers. Answering the questions will only take a few moments out of your busy day, so thanks for being thoughtful. Your post must be between 50-200 words or it will not be approved. (Use Word Count in Microsoft Word if you want to be sure you have enough words. Some people have put all of their responses in a Word file so they could keep them for themselves, and you are welcome to do this. Just copy and paste in each response for each day when you are through.) However, you will not be able to win by commenting anywhere other than in this blog, so don't forget to cut and paste, if that's how you roll.
4. Comment to win beginning on May 1st at 00:01 a.m. PST and continue to comment each day for 30 days for maximum chances to win. Each day's drawing closes at midnight (12:00) PST. Please note that I am on Pacific Standard Time, not Eastern Standard time. The winner is chosen by random drawing the next day. There is no set time for the drawing, because I'm here, I'm there, I'm everywhere. So, stay tuned! I'll get it up there as soon as I can each day.
5. Please allow 1-2 weeks for delivery of your item. Prizes will only be shipped to United States locations. You may participate if you live abroad and have your own US mailing address. And yes, sure, if you have a friend who loves you so much that he/she is willing to ship your books from the US to you elsewhere in the world, that is fine, too. I can send the books "care of." Please provide a "care of" name, if you want to go this route. Naturally, if there is double-shipping involved, expect to wait longer for your book.
6. There is only one way to win (in the past, there used to be two ways, but I'm going with one this time) and that's by winning a copy of a book. You may be selected as the day's winner through a random drawing held from the pool of folks who comment for the listed items each day during May. Only posts that answer the day's question will be considered. Your post must be between 50-200 words or it will not be part of those in the running to win.
7. Thanks for keeping things jolly. Everyone involved is a volunteer including me. Please be patient while waiting for your book. If two weeks have passed since your winning date and you still do not have it, please e-mail me and I will follow-up with your author.
Thanks for spreading the word about The Writer Mama Every-Day-In-May Book Giveaway! If it's anything like year's past, it's going to be a ton of fun!
Like this post? Subscribe to my Feed!