Today we are featuring three authors from Adams Media courtesy of senior publicist, Adri Cowan. Comment for a chance to win one of these books.

Fixing Freddie: A True story about a Boy, a Single Mom, and the Very Bad Beagle Who Saved Them By Paula Munier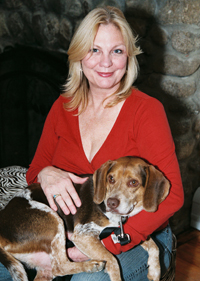 Paula Munier has been a dog person her whole life. Raised by a father with a penchant for Weimaraners, Vizslas, and Great Danes, she got her first dog of her own on her tenth birthday—a black miniature poodle named Rogue. Since then she has shared her life with numerous dogs, cats, fish, and a bearded lizard, all of which together caused far less trouble than just one small beagle named Freddie.
There are bad dogs—and then there are bad beagles.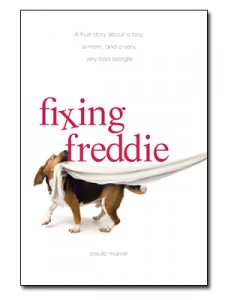 In this hilarious and heartwarming memoir, single mother Paula Munier takes on the world's worst beagle—and loses every time. She tries everything to fix Freddie—but nothing really works. As her youngest son grows up and prepares to leave her soon-to-be empty nest, Paula's worst fear is that after more than thirty years of raising kids, she'll be left all alone—with Freddie.
1. How has writing (either just the act of writing or writing this book or both) impacted your self-confidence?
Writing any memoir—even one that is supposed to be about a dog—forces you to examine your life with a critical eye. In taking such a hard look at myself and my choices, I realized that I'd made even more mistakes than I thought I had—as a mom, as a wife, and as a person. But I also learned that I have been blessed with forgiving friends and family, which allowed me to forgive myself.  Everyone—including my ex-husband—has been very supportive of the book. So in the end writing the book has given me a kind of self-confidence I never had before, one colored by my experience  but not defined by it. I feel a greater sense of possibility now, having made peace with the past.

2. What are three words that describe your creative book-writing process?
Play, work, resignation—in that order!
3. What good has your book created in the world?
Just  like Freddie, the book brought my family closer together—and helped us close a painful chapter in our lives with grace and gratitude. This has resonated with readers, who write to me from all over the country to tell me about their own struggles with raising teenagers and training dogs. What comes through loud and clear is how much comfort our pets bring us—even when they eat our shoes!
• • •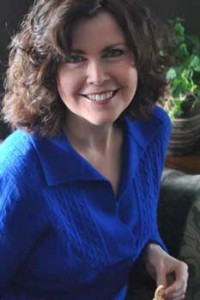 Mary O'Donohue developed a unique month-by-month program that she and her husband use to successfully educate their children about the twelve values her family holds most dear. The family of four lives and learns together in suburban Chicago.
Everyone wants their children to be happy, responsible, and well adjusted, but there's no rulebook to teach parents how to do so—until now.
In this book, you'll learn how Mary O'Donohue, a proud mother of two, developed a practical program that allows parents to instill timeless values in their children over the course of one year. Focusing on one key value a month, the whole family can learn together through twelve fun and family-f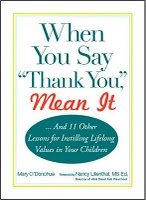 riendly activities, including:
Keeping a Gratitude Board
Creating Respect Tiles
Making a Compassion in Action Calendar
Hosting an Earning for Learning Gameshow
Starting a Life Map
By inspiring common values such as lifelong learning, a sense of joy, and respect for others, this unique guide offers purposeful advice for raising joyful, thoughtful children—who will make their world a better one to live in.
1. How has writing (either just the act of writing or writing this book or
both) impacted your self-confidence?
Though I started out as a pretty self assured person, writing my book has widened the scope of my confidence. Because the funny thing is, I never set out to write a book. And I was positive I couldn't do it. As a busy working mom with a husband and two children, my schedule was already jam-packed, and I was not in fact, a writer. I've worked freelance in TV production for years, and though that world can be competitive and demanding, at least it was a world I knew. But write a book? Me? That was a whole other story. But doors kept opening for me, and in order to walk through them I needed a significant amount of faith in myself. That's when I realized that the confidence I'd felt for years was at least in part based on the fact that I stayed right smack in the middle of my comfort zone. So I had to push myself out into unfamiliar territory, and fast. I has a deadline.
Something else helped me walk through those open doors. It was a promise I had made to my dear friend George that the next time something came along in my life that I knew with certainty I could not do, I would do it anyway for him. I made that promise, out loud in my car, driving home from George's funeral. He was exactly my age and he died suddenly. So when the opportunity came along to write my book, I knew I had to keep my promise. I had to believe in myself enough to be willing to fall on my face. And that was the extraordinary lesson for me. I had stayed in my proverbial comfort zone protecting myself from failure, when in fact I was also preventing any other kind of success from finding me. And essentially all I had to do was say "yes" to the unexpected opportunities that came into my life. So the experience of writing this book has had a huge impact on my confidence. I now say "yes" to all sorts of experiences, even ones (especially ones) that I  don't think I'll be good at, and it's changed the way I live my life.
2. What are three words that describe your creative book-writing process?
1. Inspired
2. Disciplined
3. Receptive
3. What good has your book created in the world?
My goal is to change the world one family at a time. I'm helping parents go beyond surface messages like "Say thank you," "Tell your sister you're sorry" and "Say excuse me,"  because as a mom myself, I've learned these messages might get kids to "act" like they're thankful, sorry, or respectful, but what's the point if it's not genuine? I believe parents want their kids to actually be truly grateful people, who apologize because they really feel remorse, and who say things like "excuse me" out of sincere respect.  It turns out my book has inspired many families and I've been blown away by the positive feedback I've received from parents. They tell me that my book has made it easier for them to instill gratitude, compassion, integrity, self respect, and other values in their children, and that the kids enjoy doing the exercises I created. My book is bringing families closer as they share the experiences of focusing on one value a month together. It's gratifying to know that something that has been so significant to my own family has also impacted others in such a positive way.
• • •
The Whole Family Cookbook by Michelle Stern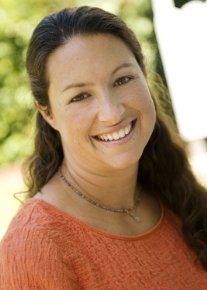 Michelle Stern founded the children's cooking school, What's Cooking?, and teaches families about healthy, practical food. She received the 2010 Scholastic's Parent & Child Green Parent Blogger Award for the What's Cooking blog. Stern attended the White House's Chefs Move to Schools conference, is the Director of Community Outreach for the children's show DooF, and co-chairs the International Association of Culinary Professional's Kids in the Kitchen committee.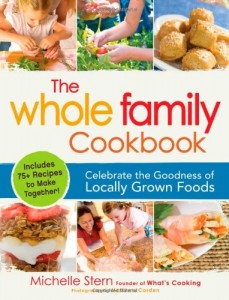 There's no better way to teach your children to eat fresh, healthy, organic food than with recipes you can cook and eat together! Written by the founder of San Francisco's premier children's cooking school and award-winning, green-parenting blogger Michelle Stern, this cookbook gives your family the resources you need to cook delicious, local food in any season, including:
Practical advice like how to pick the best of local and natural food without spending too much time or money.
Color-coded instructions that guide kids of all ages through age-appropriate steps in every recipe.
More than 75 organic, family-friendly recipes and beautiful 4-color photos that will get everyone excited about what's for dinner!
Whether you're cooking Summertime Kabobs on a balmy June evening or Sweet and Savory Turnovers for a toasty winter breakfast, your family will learn to love the wholesome food—and priceless memories—you can make together.
1. How has writing (either just the act of writing or writing this book or both) impacted your self-confidence?
After a receiving a plethora of (sometimes comical) rejection letters about my book proposal from a variety of publishers, it was a relief to have a publishing house interested in me and my work.  Upon hearing that I was writing a book, the most common reaction I got from people was, "you  must be so proud—do you know how many people try to write a book and never get anywhere?"  It made me feel proud that my work is something worth paying attention to.
2. What are three words that describe your creative book-writing process?
Breathe
Authentic
Dedication
3. What good has your book created in the world?
My book encourages families to spend quality time together in the kitchen, building better eating habits (for our bodies and our planet!) and encouraging people to help the less fortunate with food. Not too shabby 🙂
• • •
The giveaway is almost over, so let's as a big question. Look at these three books that we are giving away today to three winners. Notice that each features a passion from each author's perspective. What's a passion from your life that might be big enough to grow into a book some day? Even if you usually write fiction, try to come up with a nonfiction idea…just for kicks.
Answer in the comments in 50-200 words (no less and no more to qualify to win one of today's books). Please read the complete rules at least once!
Thanks for participating in the Writer Mama Every-Day-In-May Book Giveaway! We've only got one day left. Come back for the finalé!
Like this post? Subscribe to my Feed!