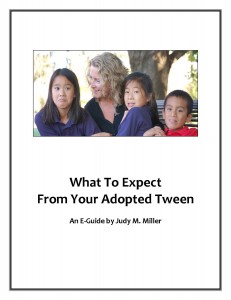 And the winner of What To Expect From Your Adopted Tween by Judy M. Miller (plus two bonus anthologies: The Woman I've Become and Women Writing on Family) is…
Mar Junge!
She was chosen by Random Number Generator. Mar's response was:
I'm probably the last one to comment tonight. . . racing the clock against midnight. But I'll bet without even reading today's posts that the majority of Writer Mamas knew they were writers from the time they were kids and were able to write. I did. I believe writers have the writing gene and are born with it. It just takes different amounts of time to show up.
Congratulations, Mar!!! (Note: Mar has been participating in this giveaway since its inception. How cool is that?)
If you missed the drawing for What To Expect From Your Adopted Tween by Judy M. Miller, you can read all about it here.
Important, winners: I need you to send me an e-mail with your mailing address so that I can send it on to the author and she can send you your signed book! Please include a phone number, as well.
Please send your address in an e-mail to "christina at christina katz dot com."
Please put "Book Winner" in the subject line.
And thank you for supporting the giveaway and my work!
Thanks for participating. This is just day six of The Writer Mama Every Day In May Book Giveaway. We have 25 more days and winners to go! I hope you will spread the word.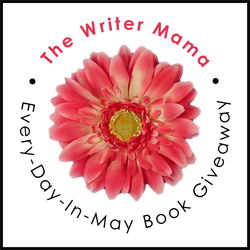 Like this post? Subscribe to my Feed!