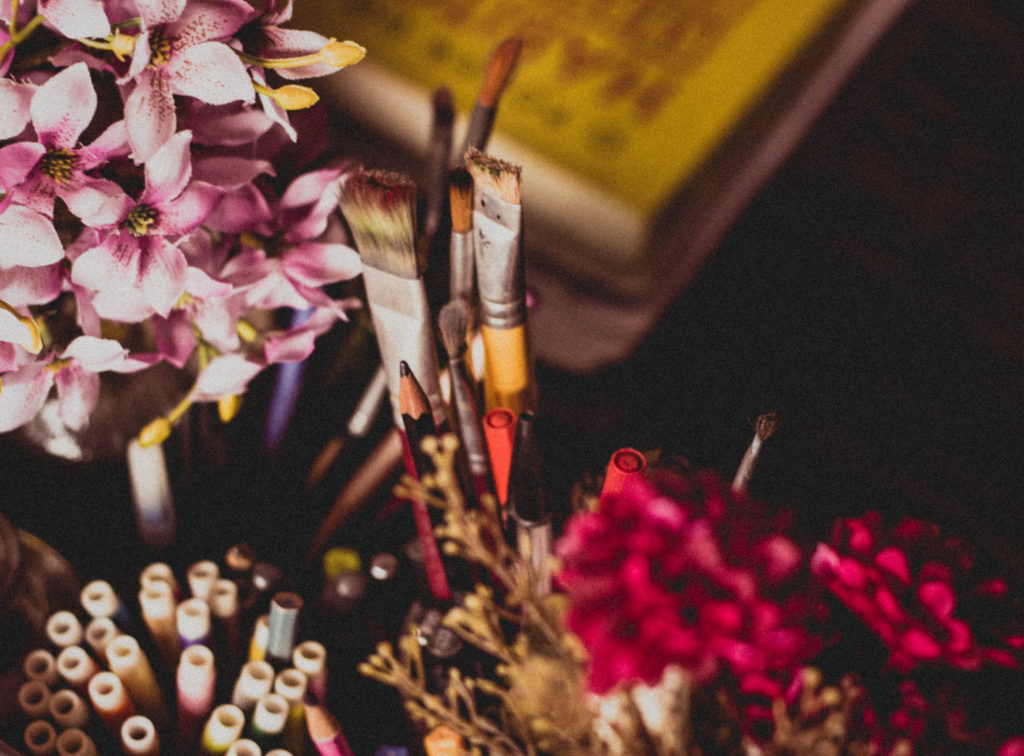 I have been working hard on my new online course, and I am super excited about it. And then something hilarious happened.
I thought I would be sharing things I already know how to do because they are working for me in this course. And I will!
But what's amazing is how much my home has changed since I dove into creating the course. Our place feels totally new and revitalized. Again!
I guess this is good because that is what I am promising students. I just didn't realize I needed my own advice so much. But apparently, I did! And I am inspired to do even more for you, so stay tuned as more exciting changes unfold.
My  hope is that Expressive At Home will have the same powerful, profound effect on you and your home as it has had on me. The format of the course has been evolving as I work on it, and I want to keep everyone up to date. So here is the latest iteration:
Updated Course Outline
Expressive At Home: Enlightening Exercises To Skyrocket Your Creativity
Are you tired of feeling like your current home does not reflect the person you have recently become?
Are you feeling fearful, tired, or distracted and looking for ways to re-ground your attention back into feeling more creative?
Do you feel like life has been so busy that you never seem to be able to make time for doing what you long to spend time doing?
Would you like to make discoveries about the ever-expanding person you are becoming with each new day?
Do you want to walk out your front door feeling energized and walk back in your front door feeling inspired?
This course contains invitations to explore your personal desires using your home as a mirror of what you want to express next. The exercises are simple yet evocative. Every part of the course will help you learn new things to appreciate about yourself.
This is not a course you complete in one day. The curriculum is meaty, contains how-to tutorials, and invites you to take gentle actions. You will also participate in hourly, daily, and monthly micro-processes that can enrich your life immediately.
Introduction To Expressive At Home
Tame Annoying Tolerations
Transform Stuck Energy
Create A Joy Journal
Open Up To The Flow Of Inspiration
Make Time For Hourly, Daily & Weekly Delights
Display Your Happiest Memories
Savor The Seasons
Decorate A Fun Focal Point
Cook Your Way To More Creativity
Relish A Room Of Your Own
Final Exercise: Dream Big In Every Room
Thanks For Taking Expressive At Home: Feedback Questionnaire
Course Promise:
If you are ready to go to bed joyful, wake up ecstatic, and go about your day humming a happy tune, then Expressive At Home is the course for you!
Once you update the way you interact with your home, happy exuberance will stay with you as you move out into the rest of your day.
If you want to change the world, start by transforming yourself into the most creative person you can be. Get up to date with yourself and your emerging passions without leaving the house. Expressive At Home will show you the way to become a happier you in an enriching private world so you can feel more powerful in all areas of your life.
Because when your home reflects the real you, everything else falls into place more easily.
I am taking sign-ups for Beta Users of the course until Sunday at midnight (Mother's Day) Wednesday, May 17th at midnight. Beta users get the course for half price in exchange for helping me launch the course. You can read all of the details here. And you can sign up there or below.
If you have enjoyed my past courses on writing, platform, and personal development, and you wish to give your creativity a big boost, I am sure you will love Expressive At Home.
The course price doubles on Monday Thursday from $49 to $99. Hope you can join us by Sunday Wednesday at midnight! Look for an email from me within 12 hours of registering.
Save
Save
Save
Save
Save
Like this post? Subscribe to my Feed!