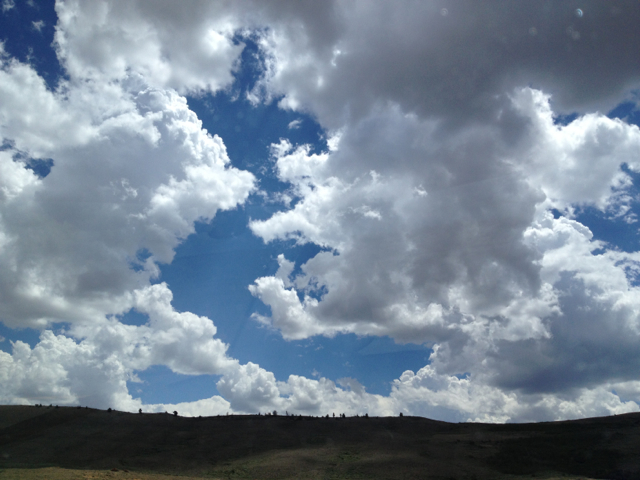 One of the common refrains I am hearing this summer from my extremely productive students is, "Oh no, I'm not getting nearly as much writing done this summer as I did all year."
Since many of my students are moms, and kids (and sometimes spouses) are home for the summer, this is not surprising.
I think they expect me to come at them, as I often do, with productivity tips. But instead I'm more inclined to say, "Let it go and enjoy the change of pace."
Writing career growth is a spiral, not a sprint. And if you don't allow yourself some time for your fields to run fallow, if you are always a slave to your to-do list, your nervous system is not going to reset itself in preparation for more growth.
The trick to growing your career is to learn new habits and apply them, while still applying the habits that you already have in your toolbox. But you don't want your writing career to turn into slavish monotony.
So go ahead and read that trashy novel this summer. Buy fluffy magazines and flip through them on the beach. (You might be able to pick up lightly used magazines at your local book reseller for next to nothing.) If you usually read a lot of nonfiction, read some fiction. If you usually read fiction, read some nonfiction.
If you are always online, get offline. Take a break from compulsive social networking and rework your goals and dreams for the upcoming year. Remember who is in charge of your writing career success, and refine your vision of your hopes and dreams for your writing.
Summer is a great time to celebrate all that you have already accomplished, organize it, display it, and prepare for a whole new cycle of creative career growth.
But you won't benefit from a break if you don't take it.
Of course there is nothing wrong with working in the summer. Most successful entrepreneurs do not take the entire summer off. In fact, most successful entrepreneurs work more than folks with jobs.
However, recognize that summer is the time when you are supposed to take a step back and evaluate your progress thus far. Not the time to obsess and worry about all the ways you are not keeping up the intense pace from the rest of the year.
Working too much can become an addiction. You don't want your creative work to become a compulsion and it's not good for your career if it does. People who overwork are prone to illness. They also have trouble thinking for themselves because they don't unplug from the group mind, which is more powerful than you may realize.
I support writing career success, but I also support work-family balance and individual happiness.
So, listen up—it's summer. Step back a bit and smell the flowers. Take that walk on the beach. Try doing nothing. Cut back on your work schedule if you can and see what you notice when you do work.
I bet you will miss writing and that's a good thing. I bet you will have fresh ideas you might not have had. I bet your long-term goals will start to come into focus in a way they might not have if you didn't take a break.
Summer is not endless, it's fleeting. Enjoy it. And come back to the keyboard refreshed.
If you like what you've read here, be sure to sign up for The Prosperous Writer ezine to claim your free gift and qualify for exclusive discounts on Christina Katz products.
Like this post? Subscribe to my Feed!