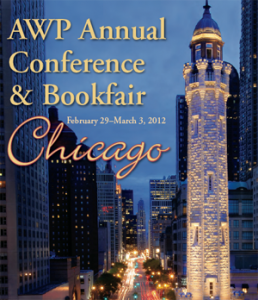 Here's an introduction to our panel, the panelists, and an opportunity to follow the panel via the panelist blogs as well as on Twitter.
Here's the details of our panel on Thursday, March 1st at 1:30 pm
R175. The Tech-Empowered Writer: Embrace New Media, Experiment, and Earn
(Christina Katz, Jane Friedman, Seth Harwood, Robert Lee Brewer)
Boulevard Room A,B,C, Hilton Chicago, 2nd Floor
What can a professor, a journalist, a novelist, and a poet teach you about new media? Using real-life examples from our own experience and that of other tech-savvy writers, we'll construct a composite of how working writers use technology to invest in their careers, experiment and launch new works, and grow their income opportunities. Whether you need a day job, a part-time job, or just enough gigs to pay a few bills, there have never been so many ways for tech-savvy writers to earn.
Come back to this blog on Thursday, March 1st for some great examples of writers who are using technology to grow and empower their careers.
In the meantime, check out Jane's blog: JaneFriedman.com (her post on our panel)
Visit Seth Harwood's blog
Visit Robert Lee Brewer's blog
And check out our tweets:
Here's a little more about us: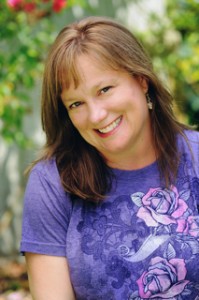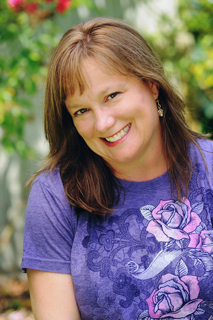 Moderator: Christina Katz
Genre: Nonfiction
Specialties: Writing career how-to from beginning to traditional book deal (craft, sales, platform, specializing, niche development, ebooks, book proposals, and income stream development)
Christina Katz is the author of three books from Writer's Digest: The Writer's Workout, Get Known Before the Book Deal, and Writer Mama. Her writing career tips and parenting advice appear regularly in national, regional, and online publications. A "gentle taskmaster" over the past decade to hundreds of writers, Christina's students go from unpublished to published, build professional writing career skills, and increase their creative confidence over time. She holds an MFA in creative writing from Columbia College Chicago and a BA in English from Dartmouth College. A popular speaker on creative career growth, Christina presents for writing conferences, literary events, MFA writing programs, and libraries. She is the creator and host of the Northwest Author Series in Wilsonville, Oregon, where she lives with her husband, her daughter, and far too many pets. Learn more at www.ChristinaKatz.com.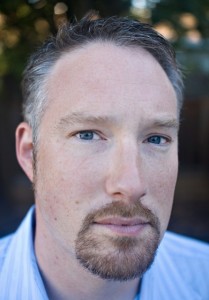 Panelist: Seth Harwood
Genre: Fiction
Specialties: Writing fiction, how-to build a fiction platform, and podcasting
Seth Harwood received an MFA in fiction from the Iowa Writers' Workshop and went on to build a large readership for his first novel, JACK WAKES UP, by serializing it as a free audiobook online. After Jack Wakes Up was published by a small press and reached #45 in Books on Amazon, Three Rivers Press (Random House) bought it to re-release in 2009. In 2010, Harwood published his second novel, Young Junius, with Tyrus Books.
Episodes of Harwood's crime fiction podcasts have been downloaded over one million times across SethHarwood.com and CrimeWAV.com. In 2011, Harwood raised over $7,000 using Kickstarter to build publishing costs and an advance for his third novel, THIS IS LIFE. He'll be teaching an upcoming Author Promotion online class through Stanford Continuing Studies starting on 4/16. You can contact him to learn more at SethHarwood.com and AuthorBootCamp.com.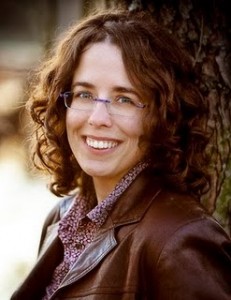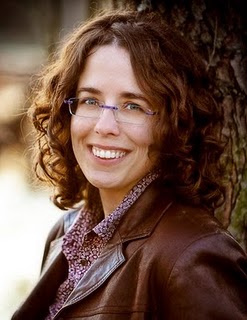 Panelist: Jane Friedman
Genre: Nonfiction
Specialty: Future of publishing, writing and technology, and writing how-to
Jane Friedman is an assistant professor of e-media at the University of Cincinnati, and the former publisher of Writer's Digest. Her expertise on media and the future of publishing has been featured on NPR, PBS, and Publishers Weekly, among many other media outlets. She has also consulted with the National Endowment for the Arts and the Creative Work Fund in San Francisco. Her website and blog (JaneFriedman.com) was recently named one of the top 10 blogs for writers in 2011-2012.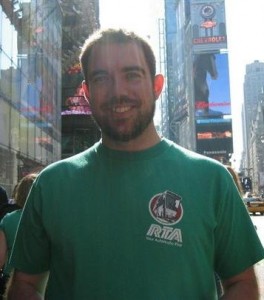 Robert Lee Brewer
Genres: Poetry and nonfiction
Specialties: Poetry, chapbook publication, and blogging
Robert Lee Brewer is Senior Content Editor for the Writer's Digest Writing Community, focusing specifically on Writer's Market, Poet's Market, and WritersMarket.com. He was voted Poet Laureate of the Blogosphere in 2010 and hosted as a National Feature Poet at the 2011 Austin International Poetry Festival. In 2011, he self-published two limited edition chapbooks, ENTER and ESCAPE–both of which sold out within weeks of their release dates. Robert blogs about poetry at Poetic Asides on the WritersDigest.com site and everything else at My Name Is Not Bob. He is married to the poet Tammy Foster Brewer, who helps him keep track of their five kids (four boys and one princess). Learn more at http://robertleebrewer.blogspot.com, www.writersmarket.com, and www.writersdigest.com/editor-blogs/poetic-asides.
Like this post? Subscribe to my Feed!