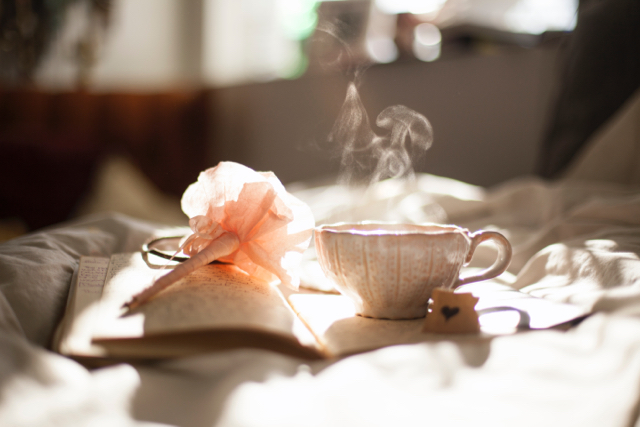 We are living in challenging times. Every day our senses are assaulted with crisis after crisis, and the overwhelming question we feel bearing down on us is: what are we going to do about it?
Unfortunately, living in a state of constant crisis is unhealthy. This type of stress is hard on our minds, on our bodies, on our emotions, and ultimately, on our spirits.
I see this playing out in post after post on social media. Mostly I see various degrees of outrage, contempt, or worse, hopelessness.
I have always believed that we can't solve the problem at the level of the problem. I also believe that creative people are better off contributing to the world from a state of inspiration rather than a state of desperation.
We can change the world, and we can do it in a healthy manner when we focus closer to home first, before we speak or act. We can feel more personally powerful when we reel our attention back to the place where we live, and start there, rather than focusing too much on things beyond our control.
What do you have to offer the world?
Each of us is door to an endless stream of expression that can make the world a better place. But only if we believe that what we have to offer is valuable.
And believe it or not, you can go from creatively frustrated to creatively flourishing in just a few exercises. I have been teaching creatives for almost two decades—and I believe that self-appreciation gained through self-expression is something worth leaning.
This course is for creative women, and if you are a mother, I hope you will consider this course a Mother's Day gift to yourself.
Being creative at home is not only for professional creatives, but if you are a creative professional, this course will refresh your process in multiple ways.
So what are you waiting for?
I am sure you would love to be more expressive at home and make your home a place that mirrors back how awesome you are.
Register now for Expressive At Home and I'll send your first round of questions to answer right away.
I hope you will join us for what is sure to be my most enlightening course yet!
I hope to work with you!
And thanks for sharing this post with anyone you know who might be interested in becoming more Expressive At Home!
So much inspiration, so much time! Please subscribe to the Create, Share, Prosper blog and sign up for The Prosperous Creative ezine for exclusive discounts you won't find elsewhere. Click on the Enter School tab above to put your creativity to prosperous use right now. Like words? Check out my Etsy shop. And you haven't seen anything, if you haven't seen all the helpful offerings in my online shop. Thanks for reading and thanks for sharing this post with fellow creatives!
Save
Save
Save
Save
Save
Save
Save
Save
Save
Save
Save
Like this post? Subscribe to my Feed!