On Wednesday, March 30, all day long, F+W Media is donating 50% of the profits from all of bookstore sales across all communities to help aid Japan. So, if you would like to purchase copies of my books, or any of the wonderful F+W books currently in print, head on over the Writer's Digest Shop and shop until you drop. It's all for a good cause.
• • •
And speaking of Writer's Digest, you can still catch my article, "50 Way To Grow Your Platform In Only Five Minutes A Day" on stands through mid-April. Better hurry, though. I' m sure they are selling fast. 🙂
• • •
On April 1st, the e-book we've all been waiting for on the future of publishing by former Writer's Digest Publisher, Jane Friedman, launches. I'll be posting an interview with Jane here in this blog on April 1st and I hope you will come back for it. She says the book is fairly irreverent, as I am sure you will probably notice. While we are all in suspense, here's a little teaser:
The Future of Publishing: Enigma Variations is a definitive and comprehensive view on how book publishing will evolve and transform. It analyzes the future of not only authors, but also agents, editors, publishers, bookstores, and reading in general. If you've been curious, fearful, or anxious—or if you just want to know the future ahead of everyone else (and who doesn't!)—then don't miss this excellent and informed perspective.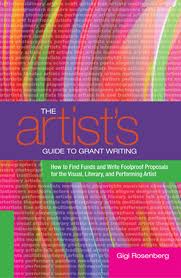 • • •
April 17: The Northwest Author Series Presents Gigi Rosenberg on Fund Your Projects: Grant Writing for the Literary Artist at the Wilsonville Public Library. I will be hosting. Writer's Digest Market Book door prizes will be awarded to two lucky writers.
In this hands-on workshop you will learn to write compelling and lively grant applications to fund your writing projects. You will discover how to research funding, decode application questions, and let the grant writing process focus writing goals. You will also find out how to enlist colleagues and friends to help write a successful proposal and leave knowing whether grant writing is the best use of your time or if you would be better off continuing to build a body of work. (…more info and check out Gigi's new book)
• • •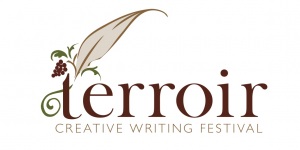 April 3o: I'm a featured speaker at the Terroir Creative Writing Festival. I'll be kicking things off and making sure all the writers are wide-awake…at least to the necessities of platform. Other speakers include Monica Drake, Jean Auel and more! (…more info)
• • •
Abigail Green and I have classes coming up that begin on May 4th (register by April 27th). You might think, "Classes in May, really? But for many fall and winter are hectic times and their creative sap runs a lot faster during brighter, longer days. I know I am sure feeling it lately. So if you want to spring forward in your writing career and put all that extra energy to good use, now's the time to sign up for Writing & Publishing the Short Stuff, Discover Your Specialty & Launch Your Platform, and Personal Essay That Get Published Level 2.
Scholarships are available for BOTH of my May classes. Apply by Sunday for consideration for a $250 class!
Happy bunnies, daffodils, and sunshine, everyone! And happy writing.
Like this post? Subscribe to my Feed!