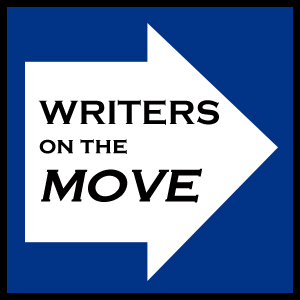 Well, you asked for it, so I did it.
Some of the members of Writers On The Move expressed interest in making the Facebook Group a closed group rather than a public group.
I could not see a reason not to do so, so I did it. (See the differences between public and closed groups here.)
In fact, I think I wanted to make it a closed group a while back but other members did not. (If I'm remembering correctly.)
At one point it may have made sense to be a public group, but it seems like it now makes sense to be a closed group.
So we are now a closed group. You can visit the description page on my website here. And you can visit the group itself on Facebook.
You are welcome to request to join. We need to see your face in your profile picture in order to let you in. We also need to be able to tell that you are a writer.
Folks who do not show their faces in their profile photos are not allowed in.
So put your  most writerly face forward, if you'd like to gain access!
Hope to see you there, writers!
Like this post? Subscribe to my Feed!