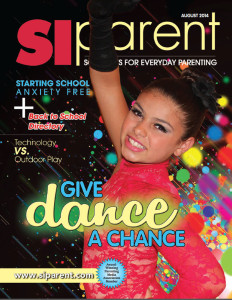 I have been writing parenting articles for RPP magazines for over a decade. Writing regional parenting articles is a part of my business that never gets old for me.
I skipped out on posting my summer articles over the break. But if you were looking for them, you can find them posted here on my Pinterest page.
In the meantime, here's some highlights from my many back-to-school articles that came out in August.
 Give Dance A Chance, 21 Reasons To Try Consistent Classes via Staten Island Parent
Alcohol, Sex, and Peer Pressure: How To Tackle Tough Topics With Your Kids and For The Love Of Learning: Four Ways To Teach Your Child To Enjoy School via Montgomery Parents
The Happiest Kid In The Cafeteria, Better School Lunches All Week Long via Colorado Parent
Ready, Set, Prep! The Ultimate Back-to-school Checklist via Treasure Coast Parenting
My class, Writing & Publishing The Short Stuff begins tomorrow for anyone who would like to learn how to write and sell short articles. The next round this fall begins on October 8th.
I also have written a super-helpful e-book on the topic, Write For Regional Parenting Publications For Fun & Profit.
Stay tuned for September when I'm going to offer moms a special package deal on all my writer mama resources in one inexpensive bundle!
Woo-hoo! Go, mom writers!
Like this post? Subscribe to my Feed!