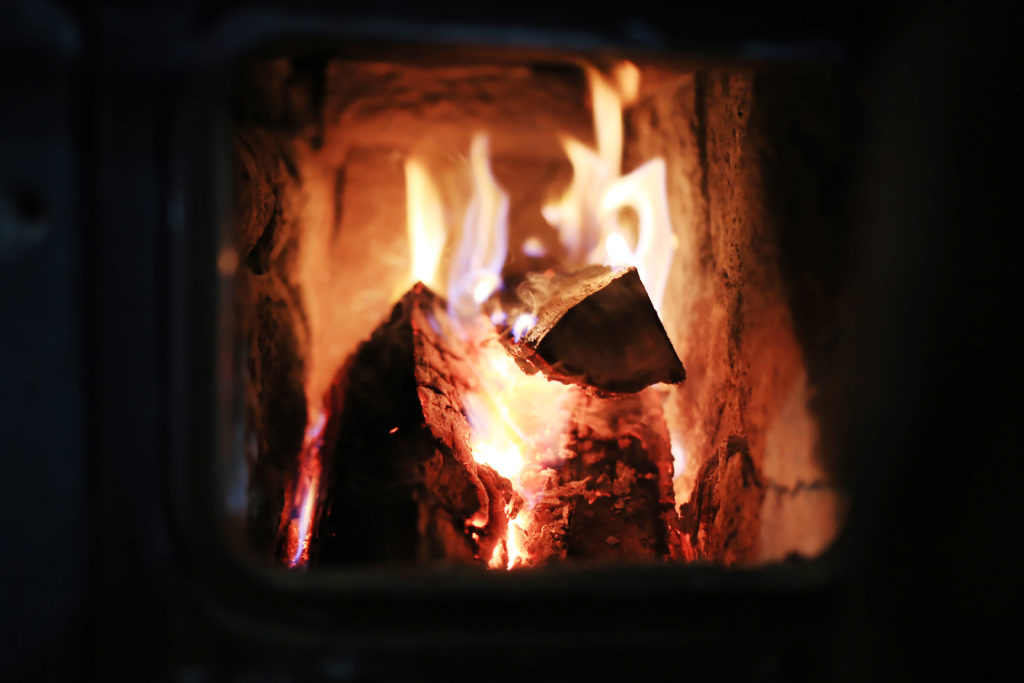 Even though it's already April, I have a fire in the wood stove right now.
And even though we have had a handful of beautifully spring-like days, we just had one heck of a hail storm and it almost got down to freezing last night.
Chock it up to Oregon's temperamental spring weather!
That in-betweener weather where whatever you put on in the morning is the wrong thing to be wearing by afternoon, but then you wish you had it back on again after sundown. Know what I'm talking about?
I have discovered some lovely ways to stay warm over the cold winter months, and I am going to post them even though it's spring, in case anyone wants to get a jump on next year.
Also, author Caroline Leavitt has been burning up teapots in NYC, and I wanted to empathize, and share a few electric kettle suggestions before she burns her house down. Check out her latest book, below, if you haven't already. I share it at the end of this post.
Fuzzy Sheets Rule On Cold Nights
By far the best purchase of the winter was the fuzzy sheets I found at Costco. I got a set for our bedroom in gray and they were so incredible I got Samantha an ivory set for Christmas.
Actually they were out of ivory, so I had to get aqua green. But we went back after the holiday and exchanged for the ivory ones I'd wanted all along. She loves them, too. And they go perfectly with her room.
Looks like they still have a bunch of the aqua online for twin beds, if that works for you. Otherwise, next year look for these sheets on sale at Costco and other big box stores.
You'll be able to save a lot on heating with these sheets, and even use less blankets.
Automatic Tea Pots Are A Necessity, Not A Luxury
I burned up no less than three teapots because I believed that an electronic teapot would be less charming. Boy was I wrong! My cup or pot of tea is just as satisfying as it once was when filled with water from an electronic tea kettle. And, extra bonus, I no longer have to worry about burning the house down. We go through a lot less kettles this way. One electric kettle worked great for about four years with everyday use. The new one we got had to be replaced by the manufacturer, after just one month, but has been doing great since then.
The one we used to have was similar to this one.
For the price, I'm not sure if you can beat this one, which is the one we use now.
On the other hand, now I kind of wish I had gotten this one. How cute is this?
Since we are talking about tea, let's talk about the best tea ever, in case you haven't tried it.
The Best Tea I Have Ever Had
Queen Mary's Queen's Royal Afternoon Black Tea is so, so good if you love black tea as much as I do.
It's not on Amazon, so here's the LINK to the shop where they make it.
Here's a description from the website: "The Queen's signature afternoon tea blend. Created using the very best teas from around the world, this tea has a rich floral aroma with fruity undertones to satisfy even the most discriminating tea lover."
I purchase this tea from a local antique shop that I frequent called Time After Time in historic Downtown Aurora. I had no idea until looking this tea up online that it's from a tea room in Seattle. We will have to visit it next time we are up there!
Adorable Tea Sets Warm Up Gray Days
You know what I do on a gloomy afternoon when I really want spring and all I've got is remnants of winter?
I make myself half a pot of tea and I relish every sip of it.
We got this tea set for Samantha for her birthday last year. But I use it more than she does.
Shhh, don't tell her.
Okay, never mind, she knows.
Gracie China tea sets come in a few more colors, too. I love them all!
Caroline Leavitt's latest book is Cruel, Beautiful World
Discouraged about the gloomy weather? Then why not cozy up with a gripping novel.
Caroline Leavitt inspired this post by burning up a tea pot and sharing about it on Facebook.
I have not yet read her new book, but I love the opposition of the words cruel and beautiful in the title. Compelling, right?
And check out this cover!
Here's the novel description:
Sixteen-year-old Lucy Gold is about to run away with a much older man to live off the grid in rural Pennsylvania, a rash act that will have vicious repercussions for both her and her older sister, Charlotte. As Lucy's default parent for most of their lives, Charlotte has seen her youth marked by the burden of responsibility, but never more so than when Lucy's dream of a rural paradise turns into a nightmare.
Cruel Beautiful World examines the intricate, infinitesimal distance between seduction and love, loyalty and duty, chaos and control, as it explores what happens when you're responsible for things you cannot make right.
Set against a backdrop of peace, love, and the Manson murders, the novel is a reflection of the era: exuberant, defiant, and precarious all at once. And Caroline Leavitt is at her mesmerizing best in this haunting, nuanced portrait of love, sisters, and the impossible legacy of family.
So much inspiration, so much time! Please subscribe to the Create, Share, Prosper blog and sign up for The Prosperous Creative ezine for exclusive discounts you won't find elsewhere. Click on the Enter School tab above to put your creativity to prosperous use right now. Like words? Check out my Etsy shop. And you haven't seen anything, if you haven't seen all the helpful offerings in my online shop. Thanks for reading and thanks for sharing this post with fellow creatives!
Save
Save
Save
Save
Save
Save
Save
Save
Save
Save
Save
Save
Like this post? Subscribe to my Feed!