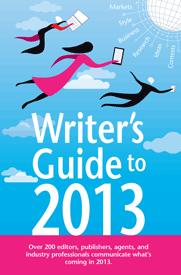 Sometimes the platform popcorn is all popping at once and it's hard to keep up with all the good news around here. But I'll give it a shot. Here goes!
I have been recently quoted in:
Writer's Guide To 2013, quoted in "Maximize Your Productivity," by Leslie J. Wyatt (The Writer's Bookstore 2013)
Interview in Hippocampus Magazine with Lori M. Myers, Interviews Editor
Interview in Glocal Mag — Tackling The Business Side of Creativity with Sharmeen Akbani Gangat
I have been recently published in:
Maritime Family
Suburban/Irving Parent
Valley Parent
Space City/Cy-Fair/Fort Bend/ Pearland Parent
Durham Parent
Central California Parent
Volusia/Flagler Parent
Washington Family
Oregon Family

The Willamette Writer (monthly column on Micro-publishing)

Recent and ongoing projects include:
New! Share Photos of Your Home Office on my Pinterest page
Old but necessary. Writers On The Move Healthy eating and exercise accountability group. I'm trying to hold steady at exercising four days a week. How about you?
My 21 Moments Writing Challenge is now gearing up for Round Three! Receive 21 examples of excellent writing in your inbox to prompt your own excellent quality writing! This challenge takes place every month. Check it out!
Please also check out these cool happenings:
This photo journalism essay, Inside Bollywood, by my friend, Mark Bennington, which was published in the Virginia Quarterly Review by my friend, Jane Friedman.
Health journalist and family sleep expert Malia Jacobson launched her second e-book, Sleep Tight, Every Night. I interviewed her about sleeping-through-the-night insights here.
Communications expert and journalist Christa Melnyk Hines launched her first e-book, Confidently Connected, A Mom's Guide To A Satisfying Social Life. I interviewed her about how becoming better connected helps moms thrive. Check it out!
More awesome e-books are coming down the pipe. Up next? Something really different from Kathy Dubin Flynn. Stay tuned!
And coming soon, more e-books and creative challenges from me. Sign up for my e-zine to be first to hear the breaking news!
If you want to get on track to write and publish your own work, please check out my classes page. Next round starts March 6th!
Like this post? Subscribe to my Feed!