I'm excited to share that I have four articles in the most recent issue of Calgary's Child.
Those of you who have read my latest e-book, Write For Regional Parenting Publications For Fun & Profit know that I am a big fan of Calgary's Child.
They consistently do a great job of providing quality content in their bi-monthly magazine and they are courteous and kind to all of their writers.
Landing four articles in one issue was a new record for me. I had landed three articles in another pub already for September and that was already going to be a record for me. So imagine my surprise when I heard that I had four articles in this one!
Broke that record before I even saw it in print. 🙂
These were some of the articles I was referring to the other day when I said the 21 Moments Writing Challenge seems to have really improved my writing lately.
Tackle Tough Topics With Your Kids: Alcohol, Sex & Peer Pressure
Give Dance A Chance, 21 Reasons To Try Consistent Classes (also featured in North State Parent this month)
Happiest Kid In The Cafeteria, Better School Lunches All Week Long
13 Not-Too-Scary Halloween Movies The Whole Family Can Enjoy Together
Thanks for celebrating with me by developing your own article ideas and submitting them.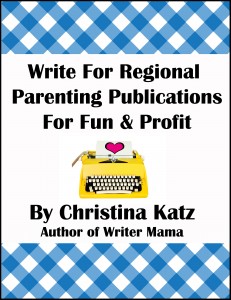 If you need help, my latest e-book is now rolling out in a variety of digital formats.
Please see the list below for what's available so far:
Now available in the iBookstore (check your device)!
Now available at the Kobo eBookstore!
Now available at the Sony Reader Store!
Now available at the Copia eBookstore!
Like this post? Subscribe to my Feed!