I was reflecting on my journey with making time for myself. "The Art Of Making Time For Yourself" was one of the first published articles I ever wrote.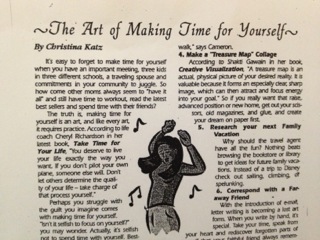 This article was discovered online four years after I published it and picked up as a story by Good Morning America.
Maybe you've heard me tell the story of how I was flown to NYC with my then two-and-a-half year old daughter to be interviewed on GMA by Diane Sawyer.
What an awesome experience that was. Samantha still loves for me to tell her the story of how she cried on the sound stage while they were whisking her off the set and how we met Tony Danza in the elevator afterwards and how he said what a beautiful baby she was.
Today, I received a compliment about my book, Get Known, which lead me to a new-to-me Facebook page that interested me. And on that page, I found this story that Oprah ran in 2001 and then again several years later.
When my best friends from college and I turned 40, I sent everyone a copy of the book A Gift From The Sea by Anne Morrow Lindbergh. This woman's story of going to live by the sea felt to me like it could have been inspired by this book. If you have not read it yet, I highly recommend that you take a little time for yourself and read it.
But you don't have to leave your life and abandon your children to make time for yourself. It all starts with the willingness to make more time for yourself. I wrote an ebook on the topic, which is a collection of many of my articles. I have decided to put this ebook on sale in PDF through the end of the month. Right before the holidays is the perfect time to remember how important it is to take time for yourself.
Trust me, as soon as the holidays kick in, you are going to forget, or decide it's not really that important, or decide that other things are more important than your own needs.
Don't let it happen. Read this ebook now. It will give you tons of great ideas for creating a little getaway just for you, right in the life you are already living.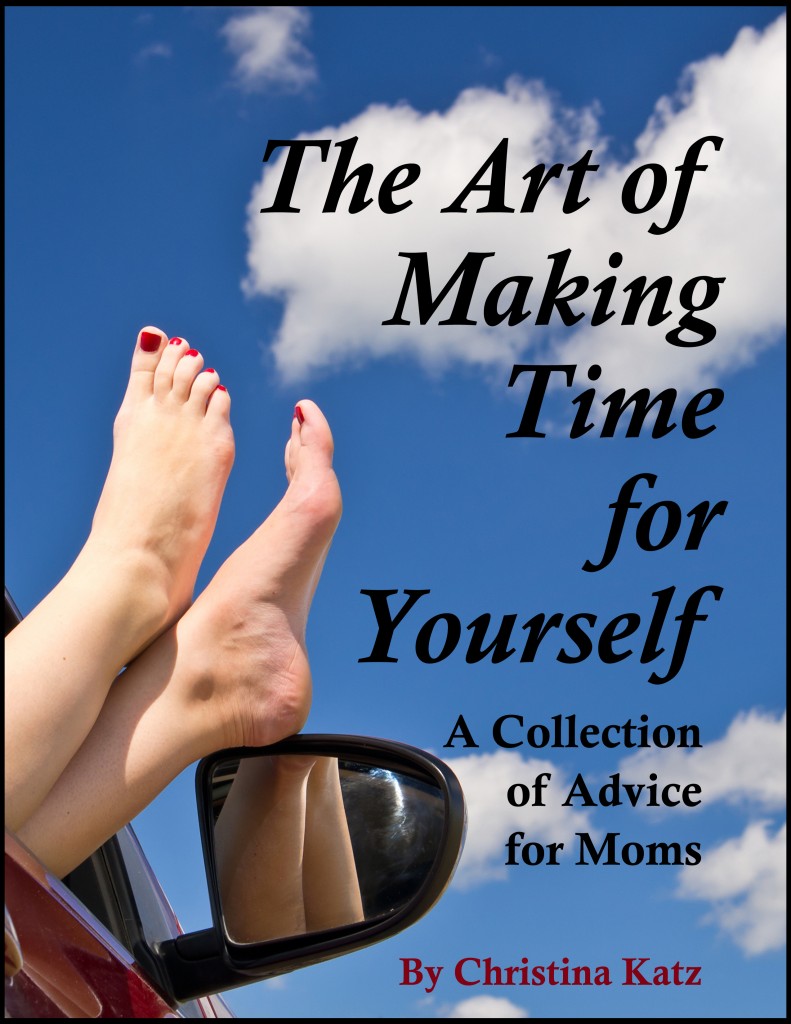 Discounted to $4.99 until October 31st at midnight. Normally priced at $7.99. This blog post is the only place where you can claim your discount. PDF is the only format on sale. All other formats are at the regular price.
Like this post? Subscribe to my Feed!