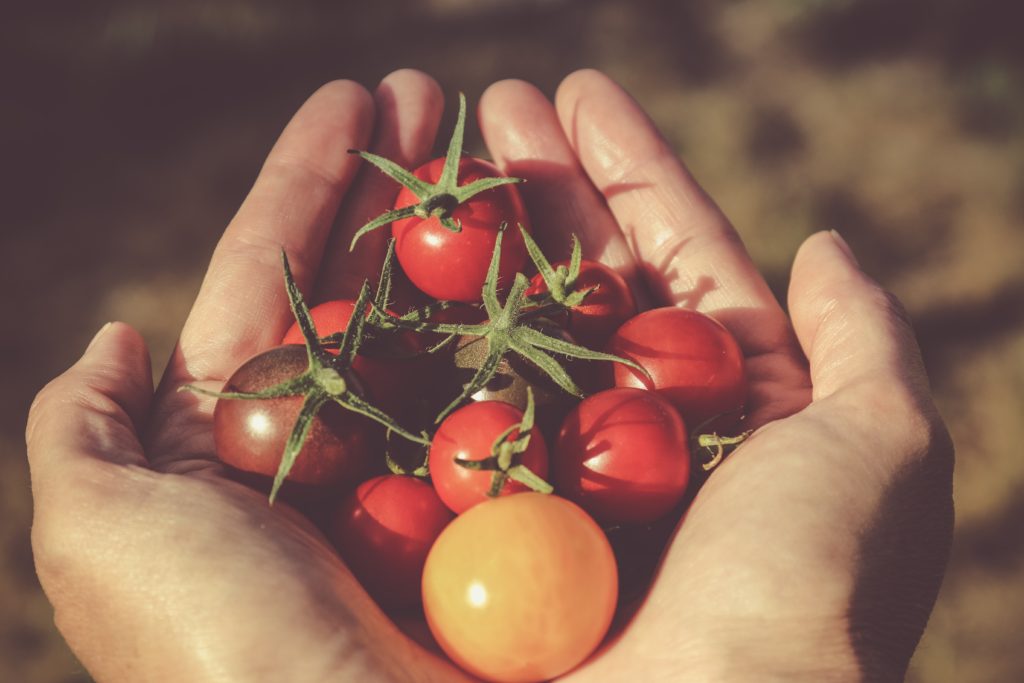 It's harvest season, yay!
I always feel creatively inspired as the season's change. Don't you?
Here are just a few things I'm geeking out about lately.
Thingamabobs
A few weeks ago, a friend told me about her Roomba and I have been obsessing about having continually clean floors ever since. I remember when these gadgets first came out, I had my usual thought that they would be awesome once they got all the bugs out. Seems like maybe that time has come. Does anyone else have one or have something similar?
This is the Roomba, which is a bit pricey for my taste:
And this is the competitor I'm seriously considering that has the same rating:
Imagine all those clean floors! I am close to making a decision and I'd love your input, if you have any. Or just let me know if you've ever been tempted or own one.
Creative Inspiration
Austin Kleon puts out a great weekly newsletter every Friday, which is where I saw these stories about artist, illustrator and director Sanda Boynton. I bet they will inspire you, too. If they do, be sure to subscribe to Austin's newsletter. Here's a link to Boynton's website.
Visual Inspiration
I recently had the idea to use a fall scarf as a visual inspiration for decorating. Maybe because it still feels like summer here, so it's challenging to get in the fall mood just yet. Here is the one I chose, which comes at a very reasonable price.
Gastronomic Inspiration
Everything is coming up pumpkin all of the sudden. Honestly, it's a little overwhelming and in early September, I felt like I wasn't ready. But I have since had my first Pumpkin Spice Latte, and though I would not drink one very often, it was tasty and helped me get into the fall mood. If you want to find your own favorite recipe, here's a link to a list of ways to make PSLs at home. I'm happy the weather has taken a turn for the cooler so they make a bit more sense than they did on September 1st.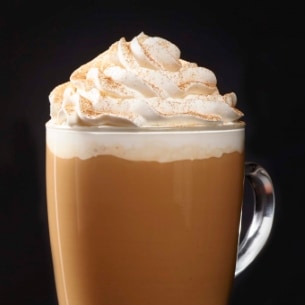 Tomatoes Abound!
Yesterday I made homemade spaghetti sauce and this weekend, I plan to make homemade chili. Needless to say, tomatoes are particularly abundant right now. My friends are showering me with bags of fresh-picked beauties, which are welcome. I will post both recipes shortly. I can't believe I haven't posted them before under the category of "A Writer's Got To Eat."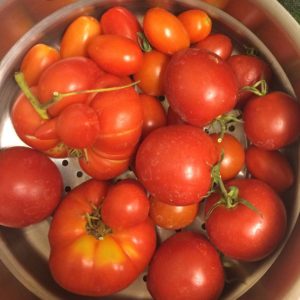 In Process…
I have several creative projects going right now. Of course, I am always writing articles and building new courses in my online school. I never talk about my articles while I'm working on them because that would mess up my process. But I have started using a more open, interactive method of creating courses that involves working with Beta Users. Read more about the latest opportunity here. I'm also making wreaths, painting garden rocks, and weeding and replanting my gardens for fall, which is a great way to get away from my desk. The wreaths and rocks will provide immediate gratification, while the fresh seeds and bulbs will give me a chance to practice delayed gratification…which is not my favorite thing but is totally worth it in the long run. I also find that getting up and away from my desk is better for my physical health and helps me clear my head so new ideas can flow in.
I'd love to hear what is inspiring you this September! Share your seasonal experiences in the comments. Also, if you enjoy this type of post, you'd likely love my Expressive At Home course and my upcoming Expressive Outdoors course. Subscribe to my ezine to stay in the loop and get the best discounts.
So much inspiration, so much time! Visit my online creative confidence school and start expressing yourself afresh right now. Join the creative confidence club: subscribe to the Christina Katz blog and sign up for The Prosperous Creative ezine for a free gift, the latest news and exclusive discounts you won't find elsewhere. Need more encouraging words in your life? Check out my Etsy shop. And have you seen all of the helpful offerings in my online shop? Be sure to check them out before you click away. Thanks for reading and thanks for sharing my work with all of your creative friends!
Save
Save
Save
Save
Save
Save
Like this post? Subscribe to my Feed!