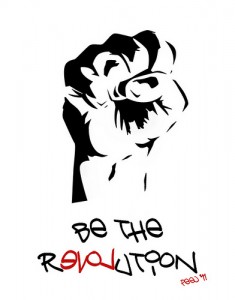 Yes, it's never been a better time to be a writer. I keep saying this and so do others. We all seem to agree on this point, however, there has likely also never been a more challenging time to be writer because of the spectrum of choices available to writers on a daily basis.
From the perspective of the writer, which seems to often take a backseat to the points of view of publishers and pundits, writing career growth is on a spectrum. It's on a spectrum from the moment you start trying to sell your work when you begin to see how many possible targets you have for your best writing.
Writing exists on a spectrum of lengths (from a tip to a magnum opus).
Publishing options exist on a spectrum of options (from self-published to big six).
Partnering options are also on a spectrum (from indie and unagented to traditional and agented).
Just because you are traditionally published and agented, does not mean that you can't also make the most of micro-publishing opportunities. And just because you are not agented, does not mean that you can't also make the most of micro-publishing opportunities.
Increasingly publishers agree. They won't turn down work just because it has already been published.
So what are you waiting for, writers? I've been telling you to produce your own careers for seven years. Barry Eisler calls it be the CEO. I don't care what you call it. I just care that you step up to the podium and start orchestrating your own success because no one else is going to do it for you. There are no more good reasons not to write your best work and get it out there in multiple formats.
I know it's a bit overwhelming because there are so many choices at any one given moment. I wrote The Writer's Workout to aide writers during these tricky times (Amazon link). It's a great tool to help you get focused and stay focused on your journey.
The thrust of the four season sections are listed below:
Spring: Find your writing  momentum
Summer: Sell your words
Fall: Work your platform dynamic
Winter: Build a body of work and a life-long career
I have said that indie publishing is dead. Indie publishing isn't dead because it's no longer an option. What's dead is the idea that you have to choose us or them–indie or traditional. Every writer is a publisher now, and once we all accept that, likely by the end of 2012, we won't need the distinction between the indies and the traditionals any longer. Every writer will be an author. Every author will be a publisher, even if they are also traditionally published.
There will be a spectrum of choices at every decision-making juncture. That's what we are seeing in the news with best-selling authors already. And perhaps that's how it should be.
Thoughts? Comments? Objections?
~ Photo, revolution, by Peej's Photos
Like this post? Subscribe to my Feed!