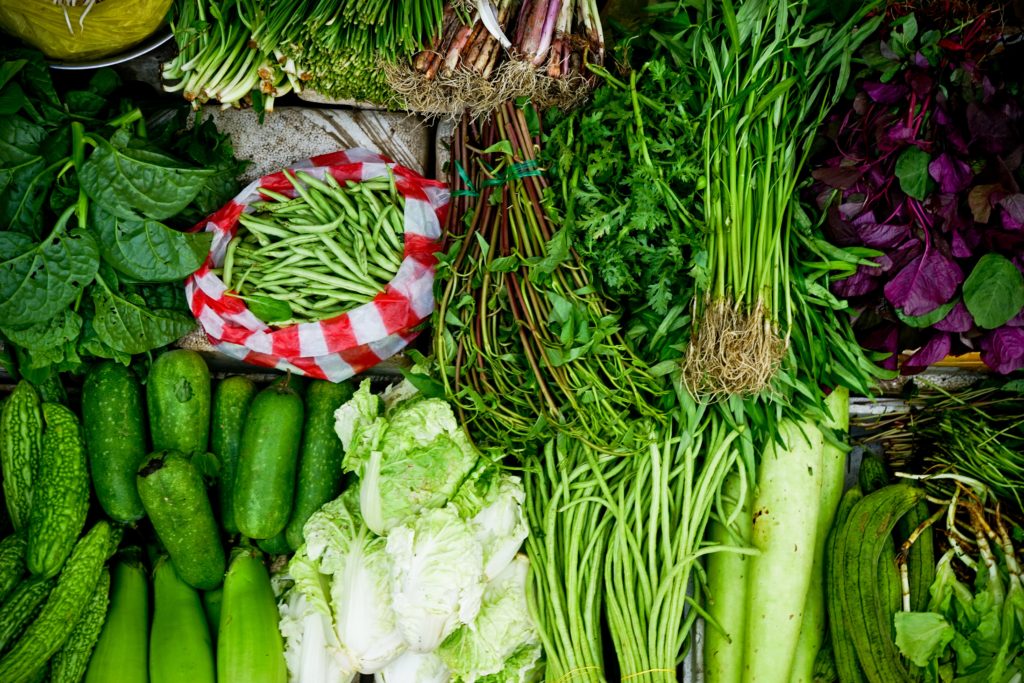 I had some health challenges again recently and they reminded me that I am not the healthiest eater in the world.
As I get older, I sometimes think I should radically change my eating habits, and yet that never really works out. Perhaps you can relate?
Instead of changing everything I eat, I have learned to add healthier foods into my diet. I find this strategy usually pushes out some of the unhealthy habits and replaces them with healthier ones.
One of the best things I have done lately is add a daily green juice habit. For over a week I have been blending frozen fruit and juice with Vitamineral Green powder and drinking a large glass every morning.
I can feel a difference already. I have more energy. I feel lighter and cheerier. I even feel like I am losing a little weight without even trying. Since I was recently feeling unwell, the difference in how I feel is dramatic, and I needed that boost.
Another unanticipated benefit seems to be more balanced blood sugar. I have hypoglycemia, which means I have to eat every few hours to keep my blood sugar balanced. I've noticed that I am having less blood sugar dips while taking the Vitamineral Green. I have no idea why, but I'll take it!
I use fruit we picked fresh locally and then froze, and when this supply inevitably runs out, I will pick up more fresh-frozen from local farms. I find that the taste of the fresh-frozen is quite superior to buying frozen fruit at the grocery store. I can buy frozen over the winter if necessary and Trader Joe's has a wide selection of reasonably priced options.
The key ingredient is Vitamineral Green. I've taken it before and I found a half-empty container in the cabinet to use up (the product has a nice long shelf-life). I don't remember why I stopped taking it or even when, but I feel so much healthier after taking it again for a week.
Recent blood work at the doctor showed that I had a vitamin D deficiency, so I am hoping that the Vitamineral Green will also help me absorb more of that vitamin, which I have increased in my diet. Regardless, I was probably deficient in other things since the improvement has been so dramatic.
If you are a woman at midlife, you may also find yourself having health challenges. If so, have you been screened for Vitamin D? Did you know that a long-term deficiency can lead to Osteopenia or even Osteoporosis? If you have any joint pain, be sure to get your vitamin D tested by your physician. My sudden joint pain onset disappeared as soon as I increased my Vitamin D intake. That was an easy solution to what seemed like a dramatic problem.
I'm hoping that the Vitamineral Green will improve my overall health. For me, it's easier not to have extra greens on hand, which often go bad quickly and then have to be composted. When I think of all the greens I would have to buy to green my juice, I know I am saving a ton of money.
I have the utmost confidence in Healthforce Superfoods, which is a company I have been following for many years. My recipe for green juice is simple, I combine whatever juice and frozen fruit I have on hand with a heaping tablespoon of Vitamineral Green powder in the blender. The result tastes great and makes me feel healthier.
I am adding a couple of other Healthforce products into my daily diet, because I have had such good results with the Vitamineral Green, and I've listed them below. Let me know if you have tried Healthforce Products and what kind of results you have had. They are available on Amazon or at your local health food market. You can always visit the Healthforce website for more information.
I hope this is helpful. Here's to your health!
Like this post? Subscribe to my Feed!