Well, folks who live in the Pacific Northwest, you are in luck. And anyone who wants to beat the heat and come to Seattle or Portland the first weekend in August is in double luck.
Yes, that's right, I'm talking about the return of the Pacific Northwest Writer's Association Conference and the Willamette Writers Conference.
There's only one snag. They are both on the same weekend. I'm not sure who thought this was a good idea, but I'm going to cast my vote for restoring the conferences to two separate weekends next year. All in favor, say aye!
By now you've already made your selection so I am not caught on that particular hot seat (phew! that was close). Here's a quick list of who you won't want to miss at each conference.

PNWA: August 4 – 7th
Register Online Here
PLEASE NOTE THE NEW LOCATION

Don't miss a chance to get your headshots from Mark Bennington

***Don't miss an opportunity while you are PNWA to stop and chat with my friend, photographer Mark Bennington. Mark is a great guy and you will enjoy meeting him even if you don't need a new headshot. (But chances are good that you do need a new headshot, right? I mean we all need a fresh one every couple years.) Mark is a total pro and he's offering an outrageously low price for his services. If you swing by please be sure to tell him I sent you.***
And while we are on the topic of Mark. Check out this awesome photo book project that he's working on about Bollywood actors in India (and America). He's already got interest from a publisher in India and I bet he'll have an agent and US publisher very soon.

Thursday:
6:30 p.m. – 7:30 p.m. Don't miss "Self-promotion for the Introvert" with Lorraine Wild and Kim Kircher.
Friday:
8:30 a.m. Show up early to catch Writer's Digest's Chuck Sambuchino talk about "Pitch Perfect" (Chuck has a new book out, ask him about it!)
11 a.m.
Agent's Forum: Listen with particular care to what my agent, Rita Rosenkranz is looking for because she's awesome.
3:30
Catch Chuck Sambuchino again for a session on "Everything You Need to Know About Agents." (Ask him after about his book.)
4:30
Be sure to attend the author book signing. Chatting with authors as they sign your books is always fun. (You can get Chuck's books.)
11:30 a.m.
Don't miss another chance to learn from my agent, Rita Rosenkranz. Her topic will be, "How to Write an Irresistible Nonfiction Book Proposal."
Saturday:
8:30 a.m.
Sorry to keep asking you to show up early but you will want to catch Michael Larsen and Elizabeth Pomada's preso on "13 Ways to Make Yourself Irresistible to any Agent or Editor"
10 a.m.
I'm a sucker for marketing and self-promotion topics and although I've not met Susan Wingate, we've corresponded. (I called her one time when her Facebook account got hacked.) Her session "Get on Board the Starship of Publishing" sounds interesting.
9 p.m.
Don't miss the author autograph party! Fun, fun, fun! (And another chance to get Chuck's books.)
Sunday:
10:30 a.m. I don't know Bob Mayer personally but this workshop in "The Warrior Writer" sounds right up my alley. I'd check it out. (And you could sleep in a little after the big party the night before.)
• • •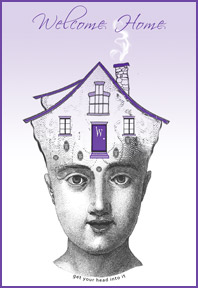 Willamette Writer's Conference: August 5-7th
Register Online Here

Be sure to swing by the Barnes & Noble Book Table and pick up copies of my books. They give back a percentage of profits to support Willamette Writers in supporting writers. Be sure to tell Page Jordan I sent you. 🙂
Also, if you plan to follow the conference on Twitter, then Porter Anderson (@Porter_Anderson) is your guy to follow. He'll be live-tweeting the entire conference and he's darn good at it.
Thursday:
Don't miss your chance starting at 7 p.m. (Get there early to sign up.)
Agent/Editor Pitch Practice (This is how I got the attention of Jane Friedman for my first book Writer Mama in 2005—at the Pitch Practice. Let those pitches rip, people!).
Friday:
8:30 a.m.
Definitely check out Sharlene Martin's "Crazy Queries" workshop. Sounds fun. 🙂
10:30 a.m.
Ooo, I would not miss this panel on "E-media—E-books, Self-publishing, and Twitter" with Jane Friedman as of panelists. (Jane is one of the foremost thinkers on e-media and the future of publishing. I'd shadow her all conference if these are topics that interest you. Full disclosure: Jane has also been my editor and publisher. 🙂 )
For fiction folks, check out Laura Whitcomb's "It's Just So Crazy It Might Work." Laura has spoken at my author series and she has some great tips and strategies, you won't want to miss.
1:30 p.m.
Don't miss "Blogging 101" with Jane Friedman. Have you seen her blog, her guest blogs? Her interviews? The woman is omni-present. Nuf said.
Ooo, fiction folks, don't miss Hallie Ephron on "Plotting a Page-Turner." Hallie is great. You will love her and everything she says.
I like Roseanne Parry and her topic, "Character & The Seven Deadly Sins," sounds truly helpful for YA folks.
3:30 p.m.
Don't miss Gigi Rosenberg's "Fund Your Writing Projects," if you are thinking you might ever want to seek funding for any of your writing projects.
Fiction folks will want to head straight on over to Hallie Ephron's "Details to Make Or Break a Character."
Children's writers won't want to miss Roseanne Parry's "What Makes It A Children's Novel?"
Saturday:
8:30 a.m.
I'd be interested in "Words & Pictures: Writing for Comics," with Anina Bennett. I don't know the presenter but the topic sure sounds interesting.
Ooo, have you seen Eric Witchey's handouts? They are thi-ick! Fiction writers won't want to miss them and him talk about "Mythic Power From Your Life."
I don't know Kim Cooper Findling, but this is a good kind of workshop for any nonfiction writer to attend, "Anatomy of a Magazine Article."
If you are writing a picture book or thinking of writing one, definitely go to Addie Boswell's "Picture Book Pacing & Poetry."
10:30 a.m.
Nonfiction writers, I'd definitely check out Peter Bowerman's session on "Taking The Reins Of Your Own Publishing Journey." (Moms may want to check out my new e-mail class Micro-publishing for Mom Writers.)
Hallie Ephron's "Mixing Internal & External Dialogue" sounds really interesting for fiction writers.
Leigh Anne Jasheway is funny, and this session looks to be both entertaining and useful. I'd check out "Comedy As A Nonfiction Tool."
1:30 p.m.
Definitely do not miss "Three Models for Using Twitter to Grow Your Career," with Jane Friedman. Why? This is why.
Fiction writers, don't miss another chance to get one of Eric Witchey's big, fat handouts (but don't just pop in and ask for a handout b/c that's not cool). His topic this time is "Partying Your Way To Publication."
Ooo, fiction writers, tough call in this slot b/c Bob Dugoni's session, "Getting Started And Staying Headed in the Right Direction," sounds really good, too. I would not want to have to make this choice.
Kim Cooper Fielding tackles a topic that every writer wants to learn more about in "Engaging the Senses in Travel Writing."
Addie Boswell's "Illustration Techniques for Writers" sounds interesting for children's book writers.
3:30 p.m.
Once again Peter Bowerman and I are on the same page (although, full disclosure, I've never read his work) with his "Build Your Own Writing Empire."
Fiction writers, once again you have a terribly tough choice between Eric Witchey and "Ed Ace and the ABCs of Fiction" and Robert Dugoni, "You've Got the Power."
Leigh Anne Jasheway's creativity workshop, "How Thinking Like A Five Year Old Can Help You Become A More Creative Writer," sounds fun, if you are feeling a bit information overloaded at this point of the conference.
Sunday:
8:30
I'd catch Monica Drake's session, "What Can A Sentence Do?" Sounds interesting.
Also Robert Dugoni's "Catching An Agent's Attention," is a must-learn topic.
And if you are writing YA, don't miss Christine Fletcher's "Talk To Me" session on voice. She's great.
10:30
Gary Corbin is a fun guy and if you are interesting in staging any of your writing, I would definitely check out his "Get Your Story A Stage."
I would be loathe to miss Jane Friedman's, "Thinking Beyond the Book." This is necessary medicine, writers, and I promise, it won't hurt. 🙂
Oh, man. Another impossible choice for fiction writers. Bob Dugoni on "Playing God" or Bill Johnson on "Spirit of Storytelling." Good luck!
See what Christine Fletcher has to say about plot in YA in her session, "Then What Happens?"
1:15
Don't miss Jane Friedman talking about "Audience Development 101." This goes for writers in all genres, not just nonfiction.
Fiction writers won't want to miss Hallie Ephron's "Fly High, Fly Low Revision" session. After all, so much of writing well is rewriting.
If you are interested at all in Playwriting, Cynthia Whitcomb is a always a great teacher.
3:00
Sage Cohen marries two topics she excels at poetry and productivity in "The Productive Poet." You probably don't have to be a working poet to get a lot out of this session.
This panel moderating by Ellen Urbani on writing critique groups sounds interesting, "How To Find Or Create Your Ideal Writers Critique Group." If you are interested in this topic, you may also wish to check out Becky Levine's book on the topic from Writer's Digest, The Writing & Critique Group Survival Guide.
At this late point in the conference, "Improv Your Writing" with Gary Corbin sounds fun.
Children's writers or anyone interested in Laura Ingalls Wilder should definitely check out, Pamela Smith Hill's session, "Writing YA in Hard Times."
• • •
The end. All the attendees collapse in a giant, brain-bursting heap. 🙂
This was a lot of information to cover, but I hope, if you are attending either conference, and I hope you WILL pick one and attend it, that this list is helpful and saves you some of that writer's conference there-are-so-many-choices-that-my-head-is-spinning feeling.
Have a great time! Buy lots of books! And then put everything you learn into action!
Like this post? Subscribe to my Feed!