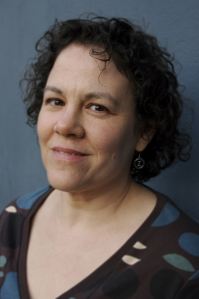 Sunday, January 23, 2011 at The Wilsonville Public Library
The Northwest Author Series Presents April Henry
Commit the Perfect Crime: Writing Mysteries & Thrillers
I'll be hosting best-selling writer April Henry for The Northwest Author Series. If you live nearby, I hope you will come! Here's a teaser.
Millions of people read mysteries – why not a mystery written by you? Currently, seven of the top ten New York Times hardcover bestsellers and six of the top ten paperbacks are mysteries, thrillers or suspense novels. In this ninety-minute writing workshop, you'll learn how to develop a plot, create compelling characters, plant clues, and keep the pages turning in your novel. MORE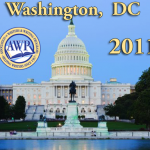 Washington D.C., Here I come!
I'll be on two panels hosted by Jane Friedman, former Publisher of Writer's Digest Books, at the forthcoming Association of Writers & Writing Programs Conference. I'm really looking forward to the break from rewriting to connect with fellow writers and soak up some good academic conference fare. The former MFA student in me really likes this conference. 🙂
Thursday, February 3, 3:00 PM to 4:15 PM, Delaware Suite, Marriott
The Art and Authenticity of Social Media: Using Online Tools to Grow a Community
(Jane Friedman, Tanya Egan Gibson, Guy Gonzalez, Bethanne Patrick, Christina Katz) Social media is easy to disparage as meaningless socializing, undignified shilling, or time better spent writing. Yet sharing information online and having conversations with readers is critical to spreading the word about what you (or your organization) does. Online community building can help develop a long-term readership, plus open up new opportunities. This panel discusses meaningful online social interaction, and how the panelists have seen it advance their careers or their organizations. (Full Schedule Thursday)

Friday, February 4, 1:30 PM to 2:45 PM, Wilson A, B, & C, Marriott
Thinking Beyond the Book: The Future of Authorship and Publishing in a Transmedia World
(Jane Friedman, Guy Gonzalez, Kevin Smokler, Al Katkowsky, Christina Katz) According to publishing futurists, we are now experiencing the late age of print. Publishers are beginning to see the print book as the last stage of author development, rather than the first step. A new model is emerging for stories and content distribution, with publishers and authors experimenting with mobile apps, podcasts, and multimedia approaches. This panel discusses the changes underway, what innovations are coming, and how writers can adapt no matter what the future of reading holds. (Full Schedule Friday)
Then Get Ready Because I Have Some BIG NEWS Coming Up!
Yes, I think it's the news you have been waiting for — all about my third book for Writer's Digest. 🙂
I am planning on spilling all of the beans in mid-March by the 1st of March. At the same time I will be celebrating my 10-year teaching anniversary. As of Spring 2011, I will have been teaching back-to-back classes for the past ten years. Even I can hardly believe it. This anniversary gives me a lot of food for though and of course, I've been pouring many of those thoughts into my forthcoming book.
But don't worry. I will have plenty more to say, do and celebrate with you come March. And I cannot wait!
Like this post? Subscribe to my Feed!